Widener's Reloading and Shooting Supply - New Look!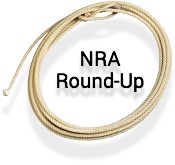 We just updated our website with what we believe is a slightly improved layout. If you have any questions or run into trouble finding what you'd like, please don't hesitate to get in touch.
Our hope is this new design will make finding the ammo or reloading equipment you need even easier. Plus, the checkout process should be much quicker as well and even more secure. In the short term, bear with us as our tech team gets all of our products up to speed on the newly designed site. We know we're running a little thin but in a few weeks, we should be back to normal in terms of having all the ammo and reloading gear you're used to seeing available for sale. We hope you enjoy and thanks for coming by!
NOTICE:
Widener's continues to proudly offer a wide line-up of pistol and rifle ammmunition, reloading components like bullets and powder as well as a full assortment of shooting supplies at great prices. Our team is currently shipping same-day on most items and we're happy to keep you well-armed at cheap prices.