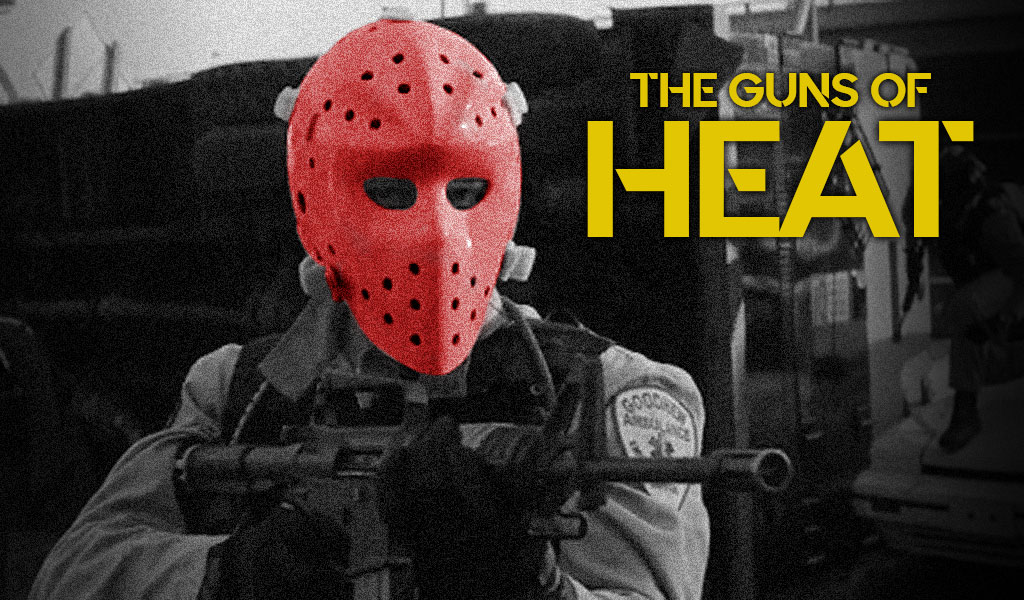 Heat is one of those popular movies with something to satisfy nearly everyone, although in different ways.  Bordering on cult status, it boasts some of the biggest A-list stars of the '90s. Al Pacino, Robert De Niro, Jon Voight, Ashley Judd, Val Kilmer, and Tom Sizemore are just a few of the cast members. We'll be taking a nostalgic look at the guns of Heat in this article.
De Niro's character, master thief Neil McCauley, is falling for a young woman named Eady (Amy Brenneman). Police Lt. Vincent Hanna's (Pacino) third wife is attractive but bitter, tired of competing with his job for attention. Charlene Shiherlis (Ashely Judd) is fed up with her husband Chris's (Kilmer) gambling and threatens to leave and take their son.
There's lots of drama here, interspersed with plenty of action. Heists, shoot-outs, a stolen ambulance, and one chaotic scene involving an armored car, tow truck, and semi all make an appearance. Heat might not be a masterpiece of filmmaking, but it's hard not to like a movie in which Pacino and De Niro go head-to-head. Plus, several attractive women with acting abilities keep the film authentic.
However, super-star actors and pretty women aside, there's a staggering number of weapons in this film. There are 11 types of pistols, nine rifles, five shotguns, two revolvers, and a submachine gun.
It would require a phone-book-sized review to properly break down all those guns. Here, we'll look at five of them, their role in the movie, and a bit about their history and specs. We'll start with the Colt M1991A1, no stranger to films – though Heat might be its debut on the big screen.
Guns Of Heat:
Colt Series 80 M1991A1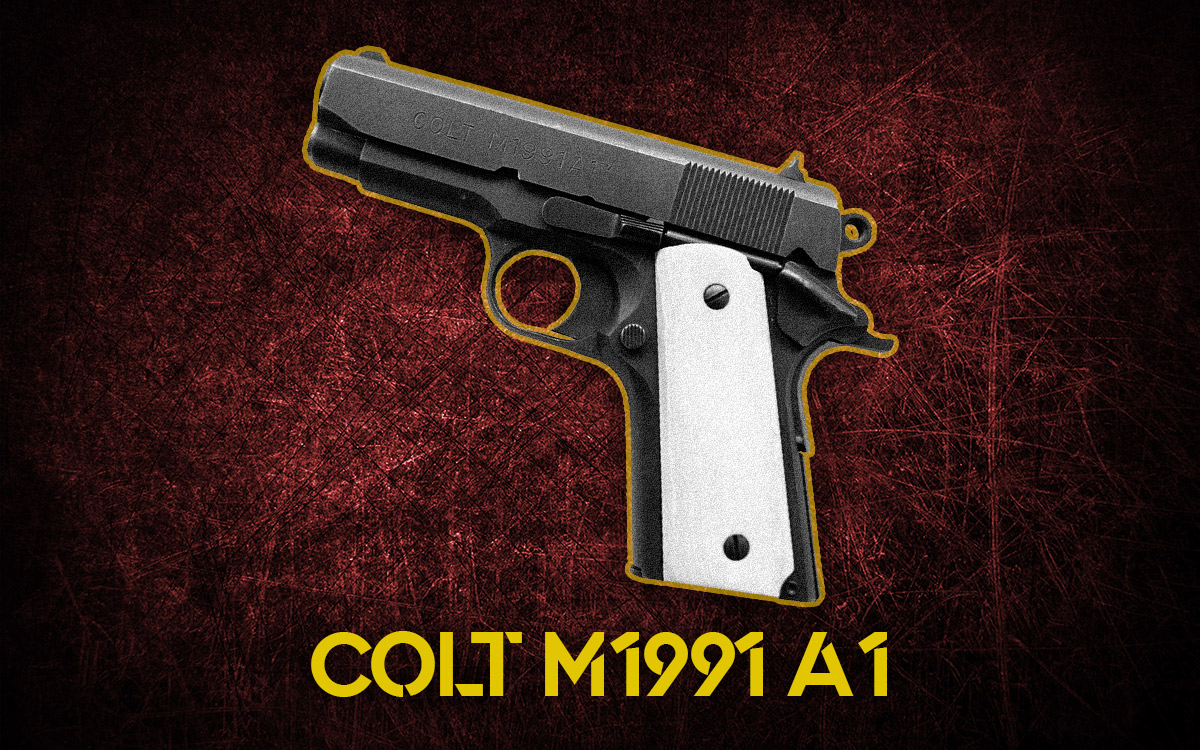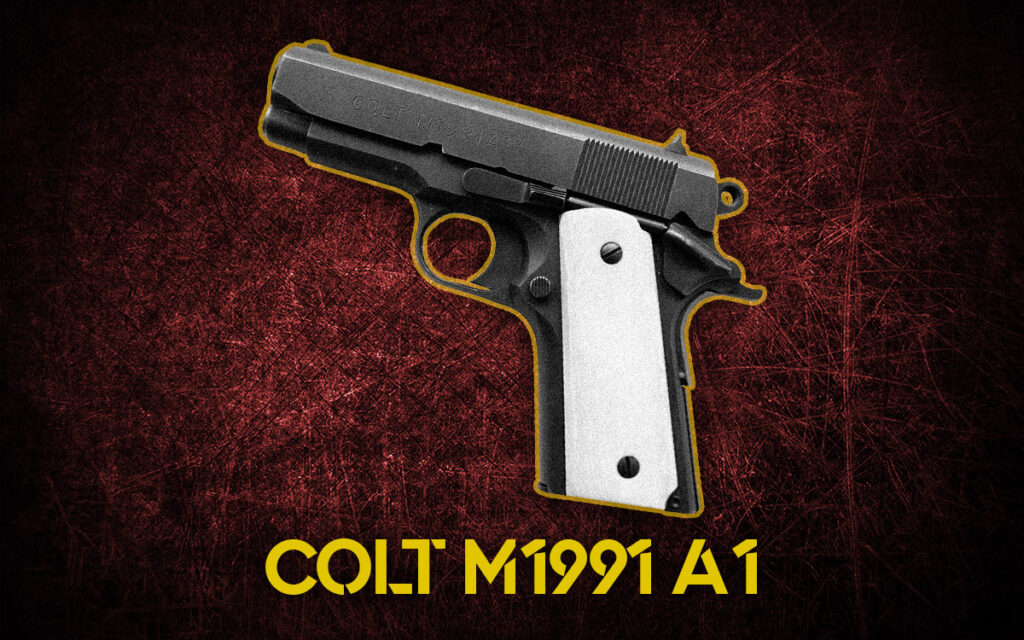 Lt. Hanna carries his Colt Officer ACP in a cross-draw holster on his waist. It has distinctive ivory grips, a ring hammer, and a full-sized trigger. Hanna draws his .45 Series 80 while searching for McCauley at the airfield. 
The pistol debuted in 1985 when Colt developed the style of officers' gun that Rock Island Arsenal initially manufactured as a compact version of the M1911. Calling it the "Colt Officer's ACP," they later introduced a lighter version (by 10 ounces) that became the "Lightweight Officer's ACP." 
Finally, in 1991 Colt introduced the 1991 platform with the exact dimensions of the Officer's ACP. It has a 3.5" barrel length, 7.5" is overall, and weighs 34 ounces. With a short recoil operation system and a six or seven-round magazine, it's become a popular single-action, semi-automatic pistol for concealed carry. 
SIG-Sauer P220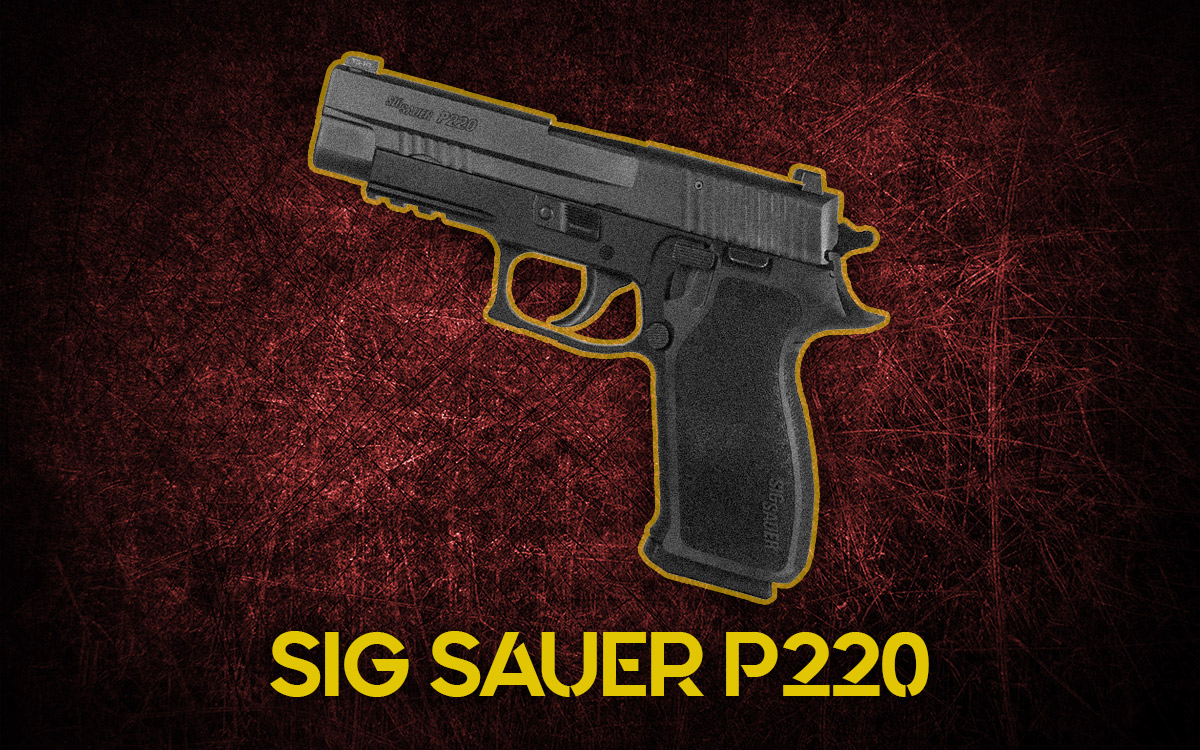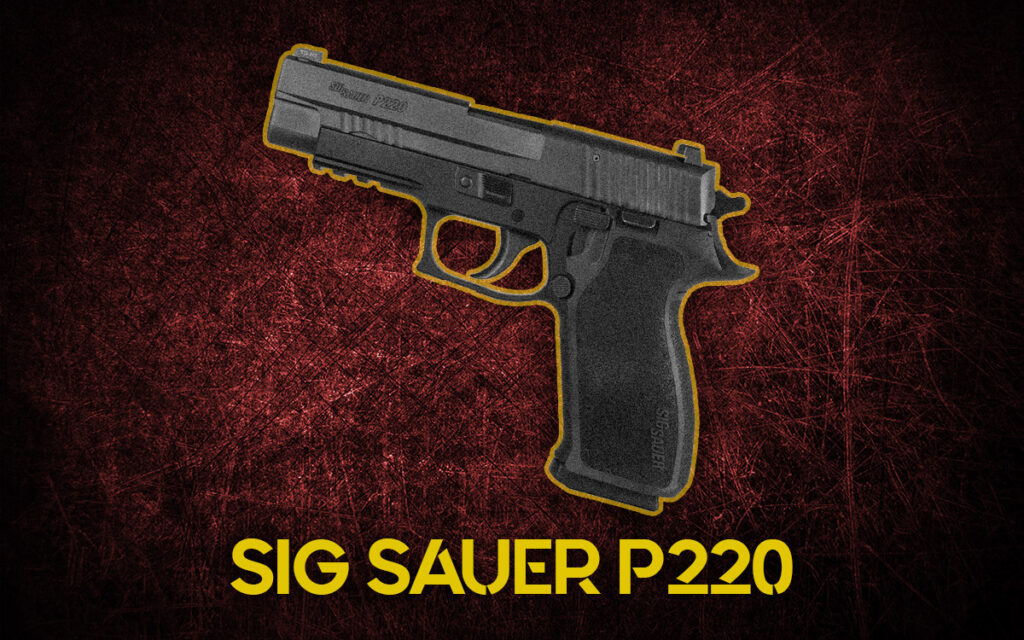 The SIG-Sauer P220 gets its share of screen time, mainly in the hands of McCauley during his confrontation with Hanna at the airfield. Early in the movie, he carried a Heckler & Koch USP but dumped it after a shoot-out and replaced it with the P220.
Another powerful .45 ACP — this one a collaboration between Switzerland and Germany — the P220 comes in several calibers. Still, none have come close to the popularity of the .45. The P220 has a DA/SA trigger system, and a single-stack magazine. Additionally, it possesses three-dot sights with a reputation for accuracy and reliability. The pistol's thick grip absorbs recoil, making it easy to shoot.
On the downside, it's costly (some say overpriced), and pretty heavy at 1.9 pounds. It has a 4.4-inch barrel, is 7.7-inch overall, and has an 8-round capacity.
Colt Model 654/Model 733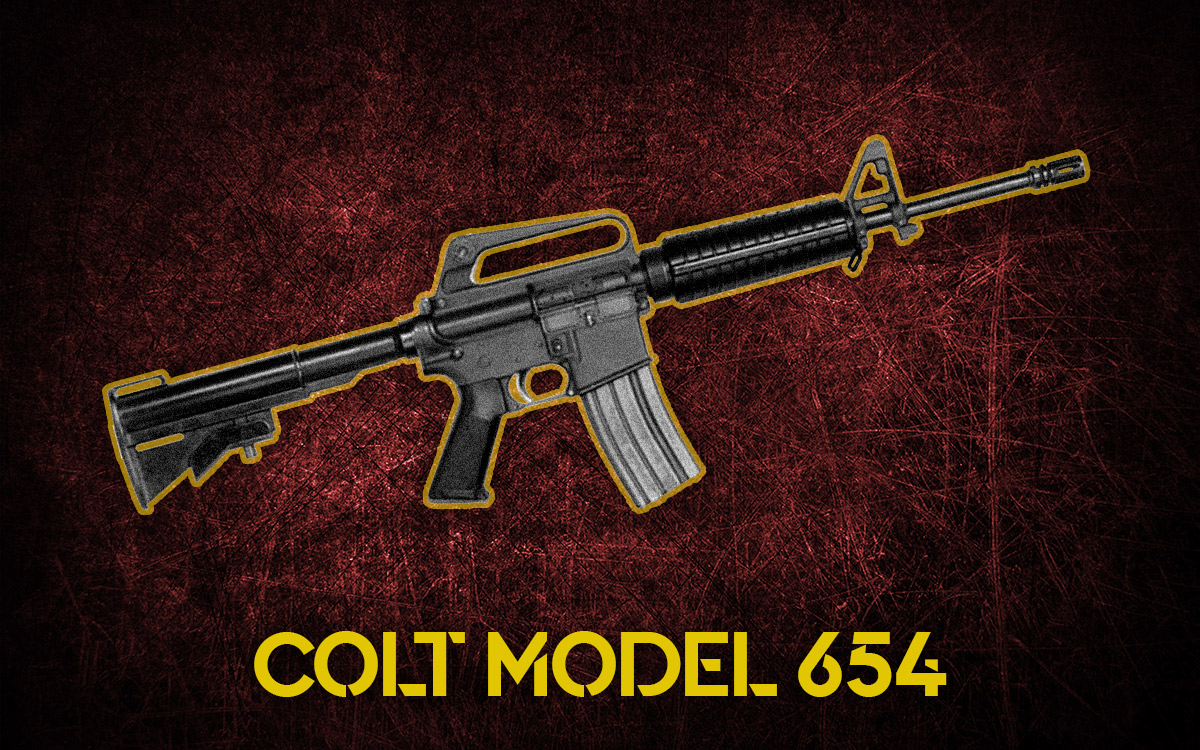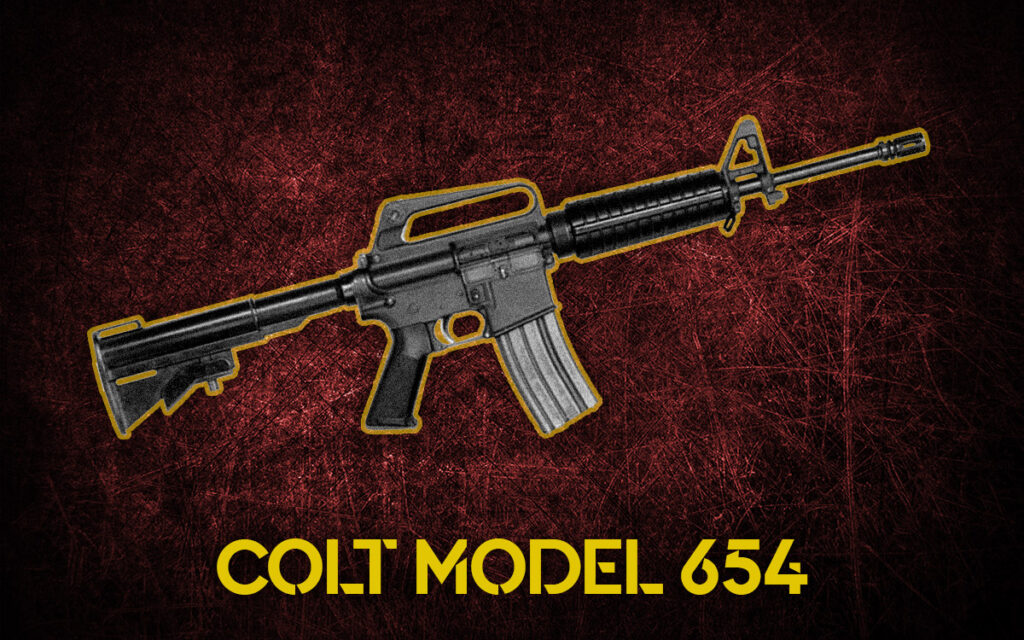 Early in the movie, McCauley carries a Colt Model 654 M16A1 carbine during the armored car holdup. He uses it to kill the second guard, who reached for a pistol in his ankle holster. This lightweight carbine (5.6 pounds) is the predecessor of the M4 and features a 14.5-inch barrel and a 30-round curved magazine. The Model 654 fires a 5.56x45mm cartridge and is ideal for special operations whee you want compact, lightweight firepower.
During the armored car robbery, Shiherlis uses a Colt Model 733, another compact 5.56x45mm rifle. Both McCauley and Shiherlis wield 733s during the bank heist. These pistols are super light at under six pounds and feature an 11.5-inch barrel. They also have forward assist buttons and a collapsing stock. Also known as the Commando, these 733s are preferred for close-quarters operations.
Guns Of Heat: Benelli M3 Super 90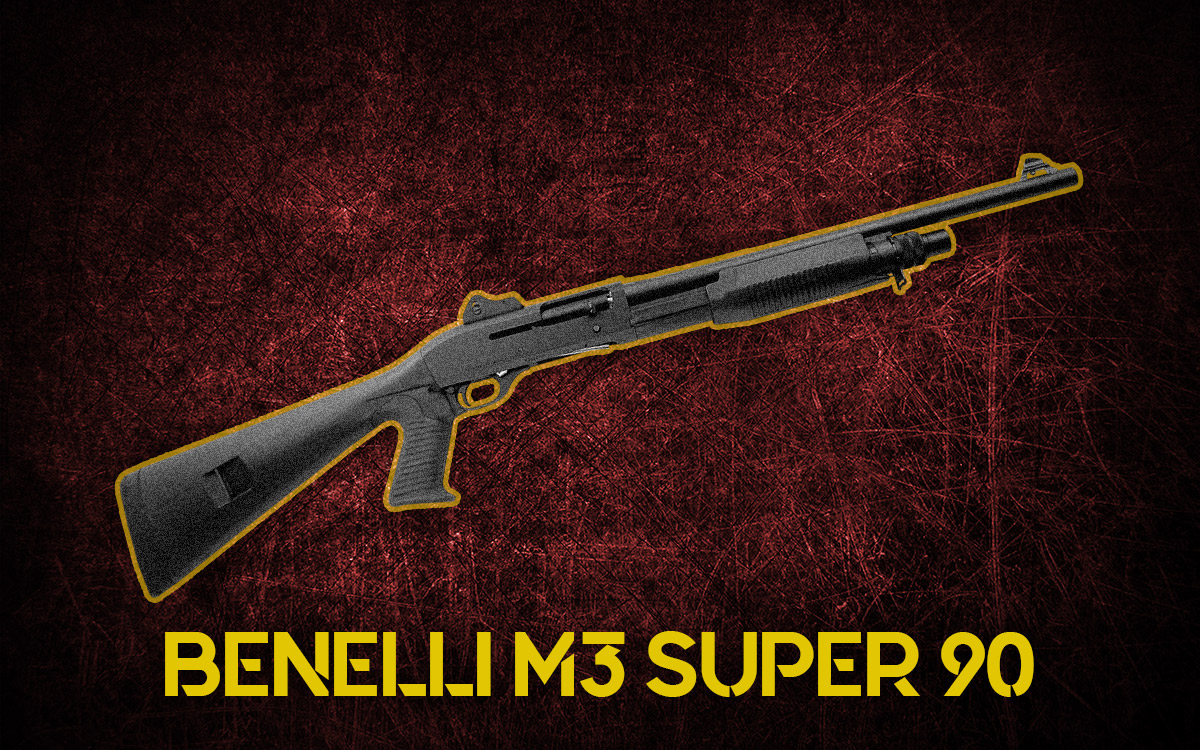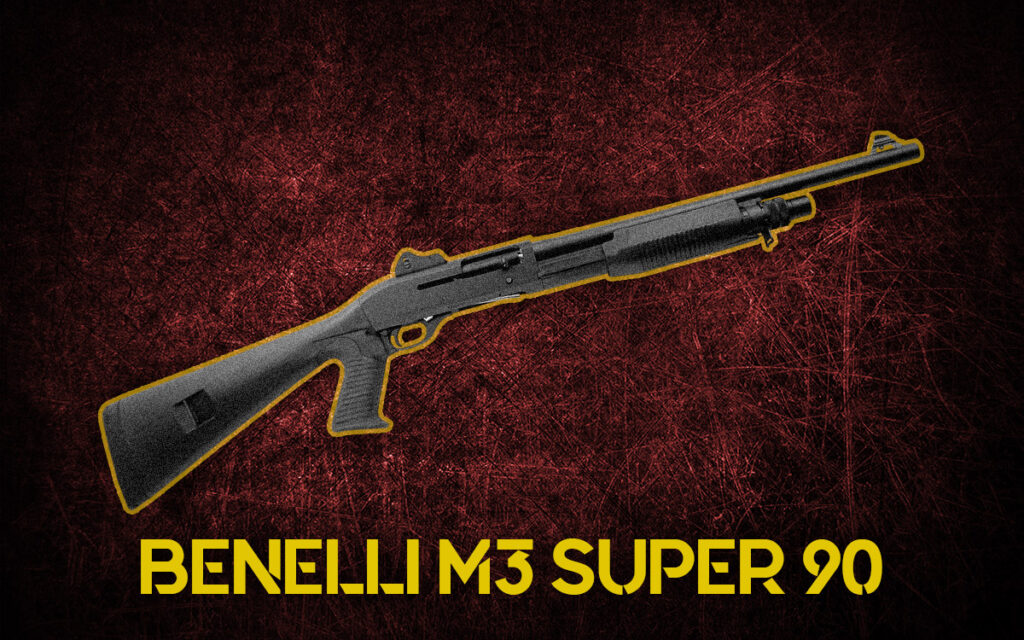 An attempted double-cross at a drive-in-theater meant to assassinate McCauley ends with the would-be assassin shot dead as he tries to escape. Cheritto steps out near the exit holding a Benelli M3 Super 90 12-gauge shotgun, fires at the driver at close range, and kills him. 
The Benelli M3 is a combination pump-action and semi-automatic shotgun. Flipping a latch on the fore-end of the gun changes it from semi-auto to pump, making the M3 a versatile performer in countless scenarios. The M3 feeds from a standard under-barrel tubular magazine with five shells. It has a moderate trigger pull of 5.14 pounds. At around $1,600, it's a fairly expensive shotgun, but many swear by it and claim it's worth every penny.  
FN FAL 50.61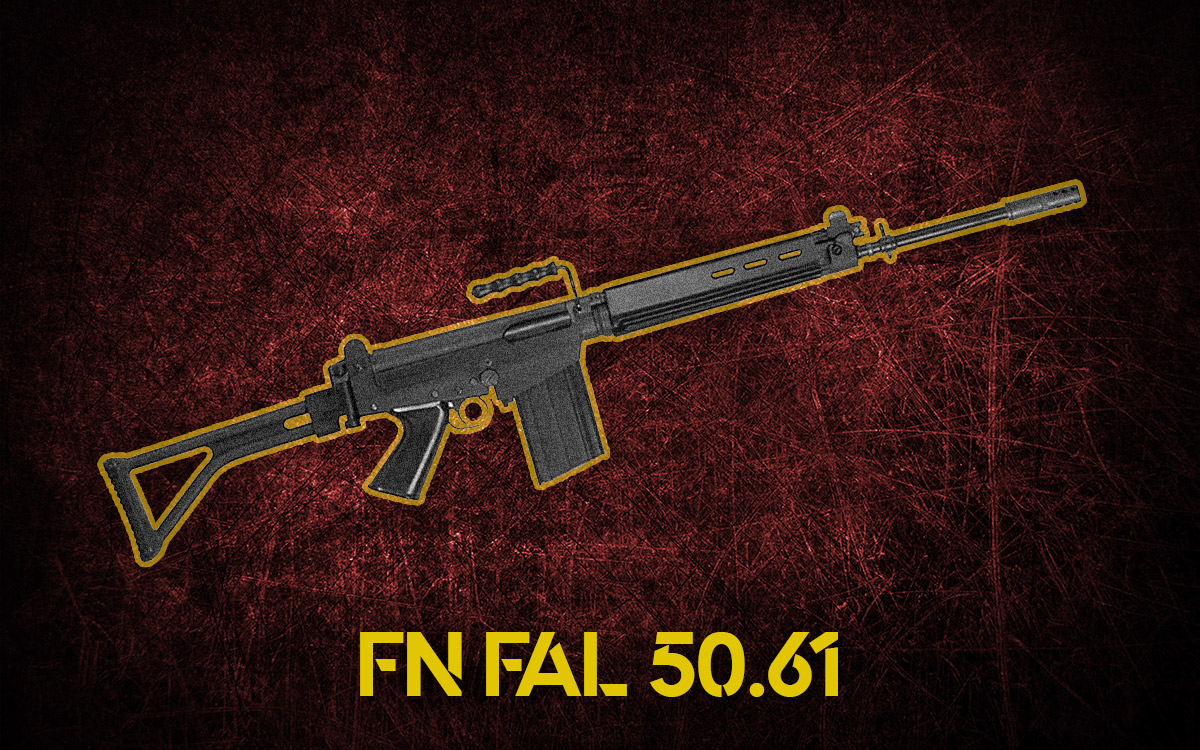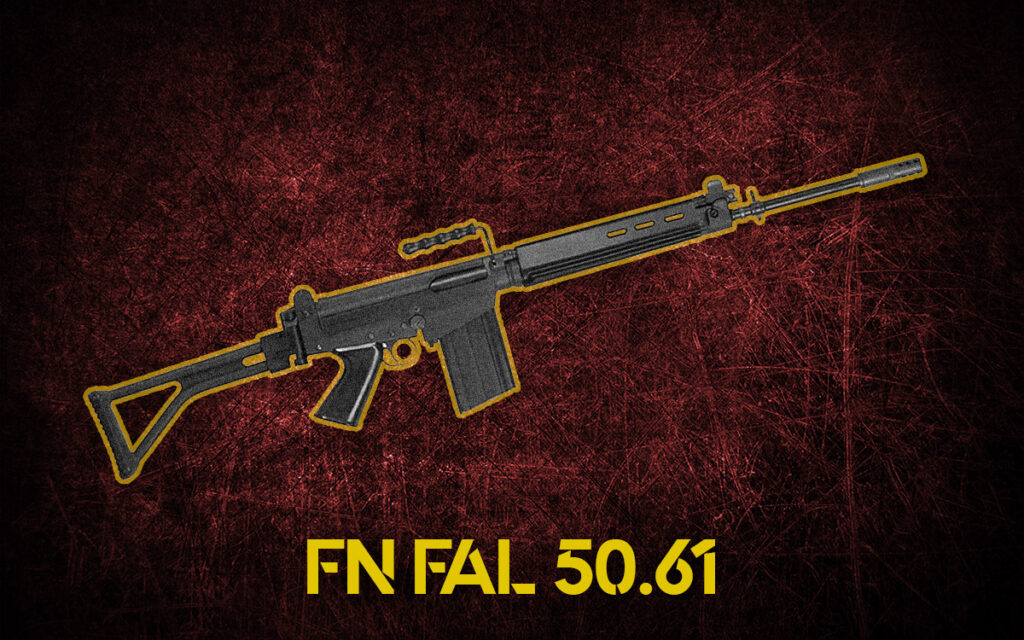 During the armored car robbery, Cheritto uses the 50.61 FN FAL variant. This is a Paratrooper version with a side-folding stock and a 20-inch barrel. He executes the third guard using a "failure drill," a military tactic using a double tap to the chest and a third shot to the head. 
The FN FALs are full-powered battle rifles and have armed many Western European forces for years. They fire 7.62x51mm NATO rounds (.308 Winchester) from a 20-round magazine and have appeared in over two dozen action films over the last fifty years. 
Bringing The Heat
The film is a slow-burn heater per se. The physiological framing of the characters makes the guns of Heat all that much more exciting. That's not to say that every moviegoer must be a gun enthusiast to appreciate Heat. The first onscreen team-up of Pacino and De Niro quickly makes it worthwhile to sit through the film's nearly three hours.
However, since its release in 1995, the film has gained a following among gun owners. That's partially because of its detailed portrayal of law enforcement and criminal techniques. Plus, the movie has a surprisingly accurate depiction of gun handling. It's worth the watch if you're a fan of hard-boiled crime thrillers with well-orchestrated action.