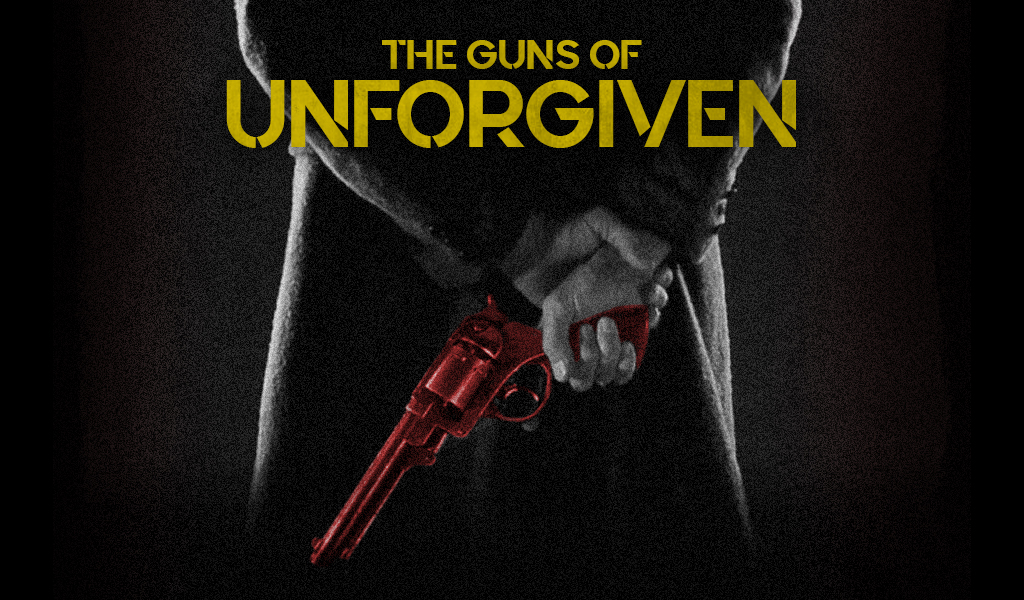 It's one of the greatest westerns ever seen on the big screen, and it received an Oscar for best picture to prove it. Clint Eastwood's 1992 classic Unforgiven is the story of Will Munny (Clint Eastwood). Munny is a former gunslinger who has been "cured" of his fondness for booze and violence by his late wife.
Unfortunately, her untimely death left him a widower with two young children to raise. He has been scraping by as a hog farmer in Kansas, but now his pigs have been hit by the fever. Things are looking bleak until a young braggart, who identifies himself as the Schofield Kid, (Jaimz Woolvett) arrives at the farm and tries to recruit Will to help him kill a couple of cowboys for a $1,000 reward.
Guns For Hire?
It seems that the two men had disfigured a prostitute in Wyoming with a knife because she had laughed at one of them. The rest of the girls pooled their savings and put up the reward money to kill the men– Quick Mike and "Davey-Boy" Bunting–in revenge.
After initially turning down the kid, Will realizes that his farm is failing and the chance for a $500 payday is just what he needs. So he recruits his friend Ned Logan (Morgan Freeman), also a retired desperado, and they soon catch up with the Kid.
There are lots of handguns and rifles (Hey, it's a Western. What did you expect?), and it doesn't take long for someone to brandish one.
Unforgiven Guns
Colt 1860 Army Revolver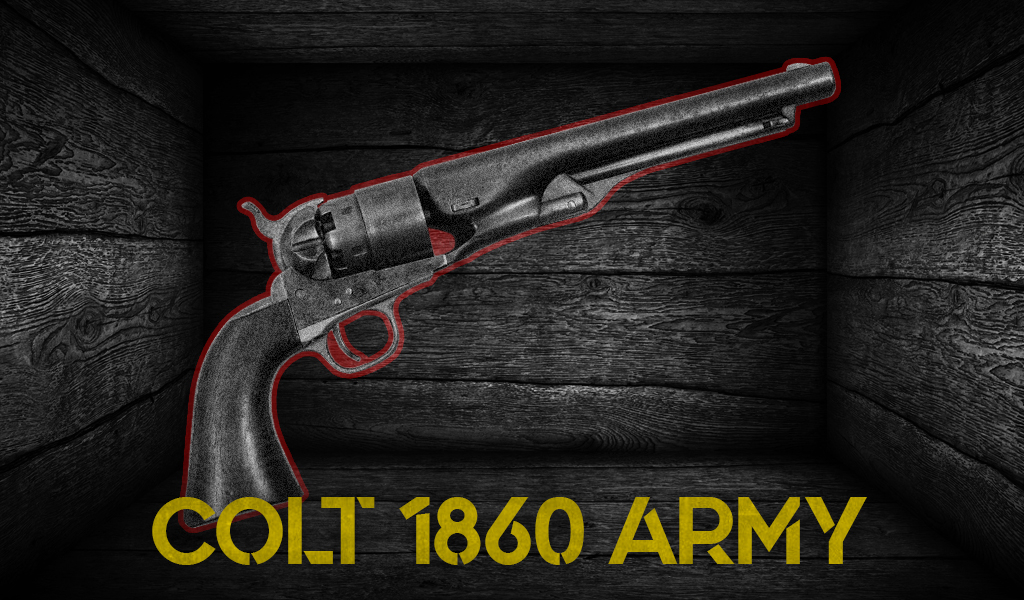 Skinny DuBois is the "legal owner" of the prostitutes who work out of the second floor of his saloon. So, when Quick Mike cuts the face of one of his girls, he's also cutting into Skinny's profits. After all, the owner reasons, no one will want to pay for damaged goods, so he stops the assault with the Colt Army and demands restitution from Sheriff Bill Daggett (Gene Hackman).
Little Bill instructs the cowboys to bring Skinny several spring colts, which infuriates the girls and forces them to take justice into their own hands.
That's A Cold Shot
Back in Kansas, after deciding to collect the reward money, Will Munny digs out his old Starr 1858 Army percussion revolver to make sure he can still hit what he fires at, but it doesn't take long to get the answer. He misses every shot at a can placed on top of a wooden post. So in frustration he stomps back into the cabin and returns with his W. Richards 10-Gauge Double Barreled Shotgun and blows the can away.
The Schofield Model 3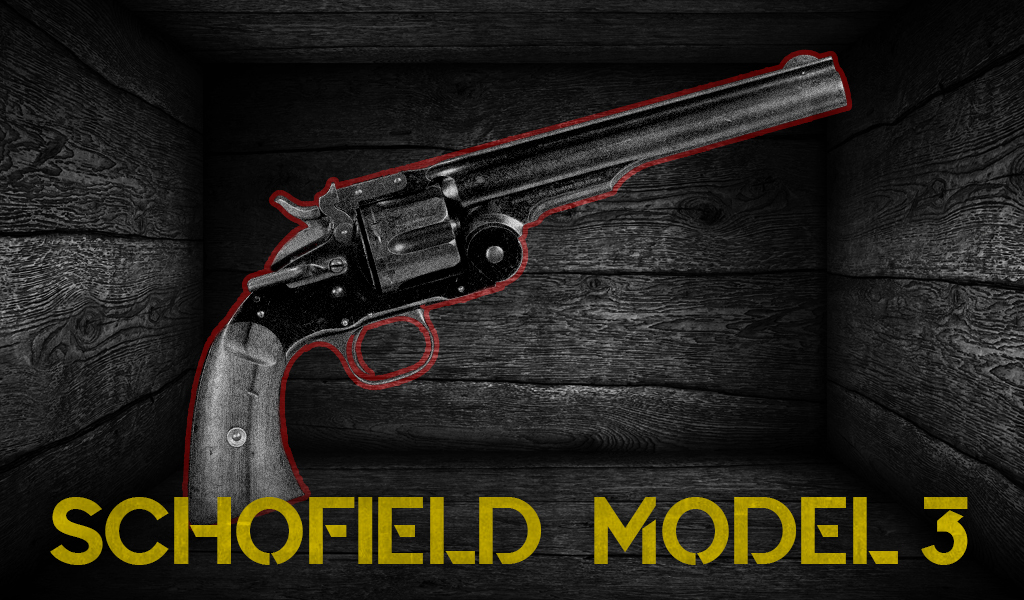 The Schofield Kid. Yep, he chose the name because he carries a .45 Smith & Wesson Schofield Model 3 six-shooter, along with some tall tales of his prowess with it. After fatally shooting Quick Mike as he sits in an outhouse, however, the Kid decides he doesn't want to kill again and gives the revolver to Will.
Guns Of Unforgiven: English Bob
Actually, all guns were unlawful in Big Whiskey, Wyoming in 1880, and English Bob (Richard Harris) is carrying a .45 Colt Single Action Army Artillery model on his hip and a .32 caliber Webley Bulldog in a shoulder holster. (Back then, his Single Action Army was likely chambered in 45 Long Colt. Today, you can find that pistol in 45 ACP.) Bob is an English gunfighter, an old foe of Little Bill, and he's also looking to collect the $1,000 reward.
Gun Control & The Old West
As it turns out, Bob should have buttoned his coat since Little Bill's deputies spot the SAA almost immediately. Deputy Clyde Ledbetter is one of the first to confront Bob with his .44 caliber Remington 1875 revolver with its intimidating 7.5" barrel. It's the same pistol that causes Bob's sidekick, Beauchamp, to relieve his bladder after the deputy cocks the hammer.
Another deputy, Fatty Rossiter, is pointing a Winchester 1892, caliber .44-40, at Bob's back. The lever-action rifle has a 15-round tube magazine. A few of the other deputies can be seen carrying the rifle, as well as the half-blind Schofield Kid, who fires his at Will and Ned before he realizes who they are. One of the other deputies, Andy Russell, sports a .44 caliber Winchester 1866 "Yellow Boy" rifle with a 13-round tubular magazine.
While all of these pistols and rifles are pointed in the same direction, Deputy Charley Hecker is aiming a J. Stevens and Company 1878 12-gauge double-barreled shotgun at Bob. Even a slick gunfighter like English Bob realizes the odds are against him with all this firepower aimed at him. He wisely surrenders his pistols.
Spencer 1860 Rifle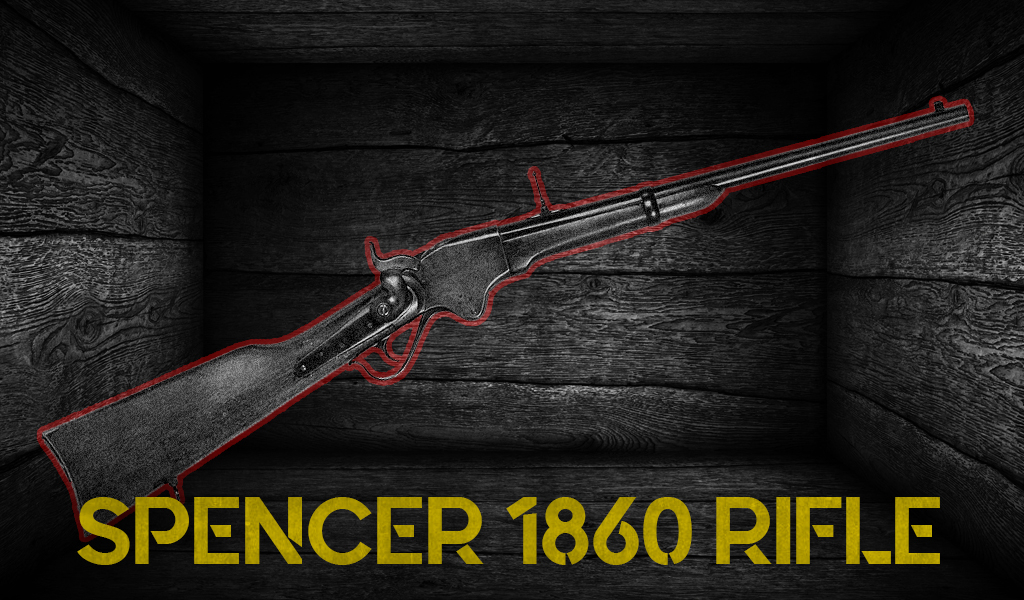 Moviegoers get their first glimpse of the .56-56 Spencer rim-fire as it hangs above the doorway in Ned's home. The lever-action carbine holds seven rounds in a tubular magazine in the butt of the rifle. Ned can still handle the Spencer, but he realizes his gun-slinging days are behind him after he wounds Davey Boy Bunting. He can't find the nerve to finish off the cowboy and hands the Spencer to Will so he can kill Bunting.
Ned decides to return home, but Little Bill and his men capture, torture, and kill him. Little Bill's men display Ned's body upright in a pine box outside Skinny's saloon.
W Richards 10-Gauge Shotgun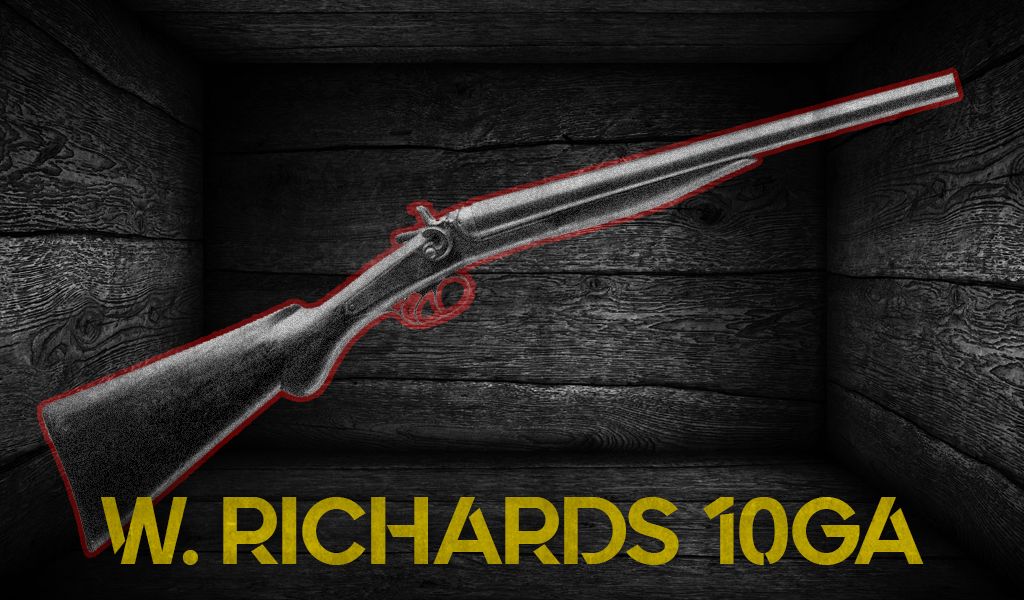 There's nothing quite like the look and dialogue of a Clint Eastwood character seeking revenge. Will Munny walks into Skinny's establishment carrying his 10-gauge shotgun. "Who's the fellow owns this shithole?" he asks. When Skinny admits to being the proprietor, Munny shoots him immediately.
Little Bill confronts him. "Well, sir, you are a cowardly son of a bitch! You just shot an unarmed man!" To which Munny replies: "Well, he should have armed himself if he's going to decorate his saloon with my friend."
Will uses the Schofield to shoot Little Bill and kill several of his deputies. After dispatching everyone in the saloon, Will reloads the Spencer rifle and kills the critically-wounded Little Bill. As he leaves the saloon, Will uses the Spencer one last time to do away with the one-armed deputy, Clyde Ledbetter.
The Unforgiven Legacy
There are at least six different pistols, three rifles, and two shotguns that show up in the film, but the movie is about much more than weapons. It's also about friendships, justice, and redemption. The guns of Unforgiven provided authenticity to a film that earned $160 million at the box office and was nominated for nine Academy Awards, four of which it won.
Critics nearly universally acclaimed as one of the best Western films of all time. And rightly so!