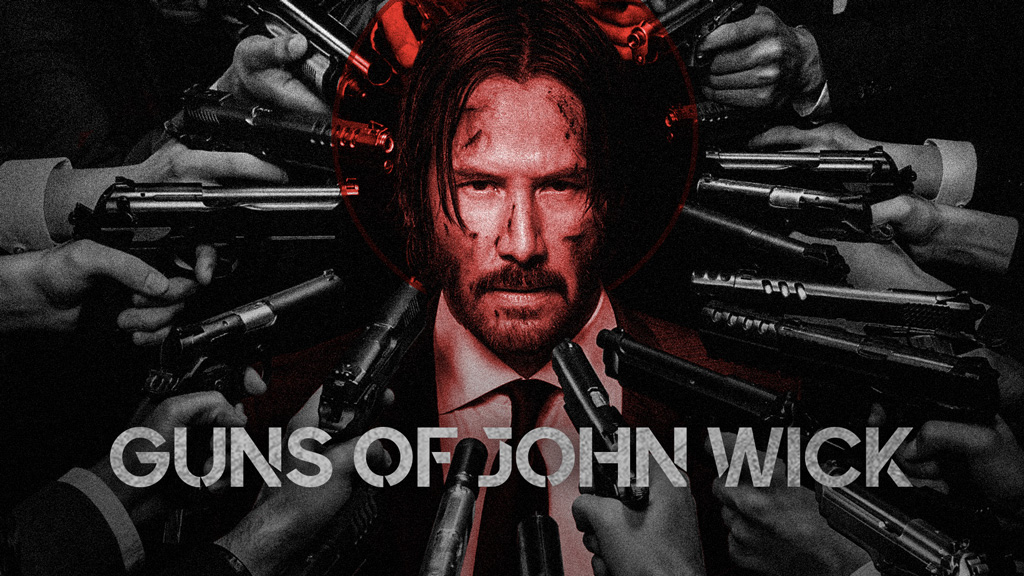 The John Wick trilogy focuses on the life of a retired assassin who attempts to leave his past behind. An assassin who was once so deadly and untouchable that no one dared speak his name for fear of invoking Baba Yaga (the boogie-man). The untouchable becomes touched by the life and love of a woman who changes him. Unfortunately, that love does not keep the unchanged world of his past from coming for him. If he can't escape his past, he must destroy it. We'll take a look at guns of John Wick that help him take his revenge. 
While some could argue that slick visuals and fast action drive the film franchise forward, it is fight choreography and stunts alone that keep audiences coming back for more. John Wick (Keanu Reeves) handles guns with the skill of a legendary assassin wrapped in the fluidity of a Broadway trained dancer. Videos of Reeves training on the internet prove that he put in the time and work into building out his skill in order to play Wick realistically on the big screen. 
In all three of these action-packed movies, John abuses and quickly destroys some of the finest American muscle cars ever produced: a 1969 Ford Mustang 390 GT, a 1970 Chevy SS 454 LS6 Chevelle, and a 2011 Dodge Charger LD. Of course, this is not to mention the other vehicles—Toyota, Honda, Subaru, Nissan, Lexus, and Mercedes—that are part of the collateral damage. To car aficionados everywhere, it's impossible to believe that anyone would treat these beauties to such disrespectful destruction. 
They Killed His Dog
As the original movie begins, John Wick is crashing his SUV into a concrete loading dock. This sets the stage for plenty of action to come. Wick is a former assassin with otherworldly killing skills. His beloved wife, who died recently, has sent him one last gift—a beagle puppy that he names Daisy.
It isn't long before a handful of Russian mobsters pay him a visit to take his prized Mustang and kill Daisy. Not surprisingly, Wick's days as a retired hitman are now over as he seeks revenge against the Russian kingpin and his family. Known to the Russians as "the boogeyman," Wick unleashes his nightmarish arsenal of destructive powers against them.
Bounty Hunters & Revenge
Chapter 2 starts with the same energy as its predecessor. John Wick, a seemingly unstoppable force, pursues a motorcycle in his 1970 Chevelle. The high-speed chase ends when the bike crashes into Wick's Chevy.
Soon, John is visited by another assassin named Santino D'Antonio. He presents John with a marker that represents a blood oath obligating John to perform any service required by Santino. John finds himself faced with an impossible task while in the middle of Rome's secret criminal society. And it isn't long before Wick has an enormous price on his head as the body count climbs and Wick keeps running.
Fortune Favors The Brave
Chapter 3 begins about an hour after Chapter 2 ends. In this installment of the series, John Wick is on the run because of a $14 million bounty on his head, and because he broke the rules by taking a life on the Continental Hotel grounds. John is excommunicated and must fight and kill his way out of the underbelly of New York City.
There is no shortage of weaponry in these three films. Below is just a sampling of the John Wick arsenal:
Guns Of John Wick: Chapter 1
Heckler & Koch P30L
John Wick uses the P30L throughout the first movie. In Chapter 2, he uses it in the garage during the intro, and he later reburies it alongside his equipment and the other guns he used in the first film. Introduced in 2006, the 9x19mm Parabellum pistol shown in the first two movies is fitted with a custom compensator. In Chapter 3, Wick once again uses a Heckler & Koch P30L, but this time it was taken from an assassin at the start of the film and was without a compensator.
Kel-Tec KSG Shotgun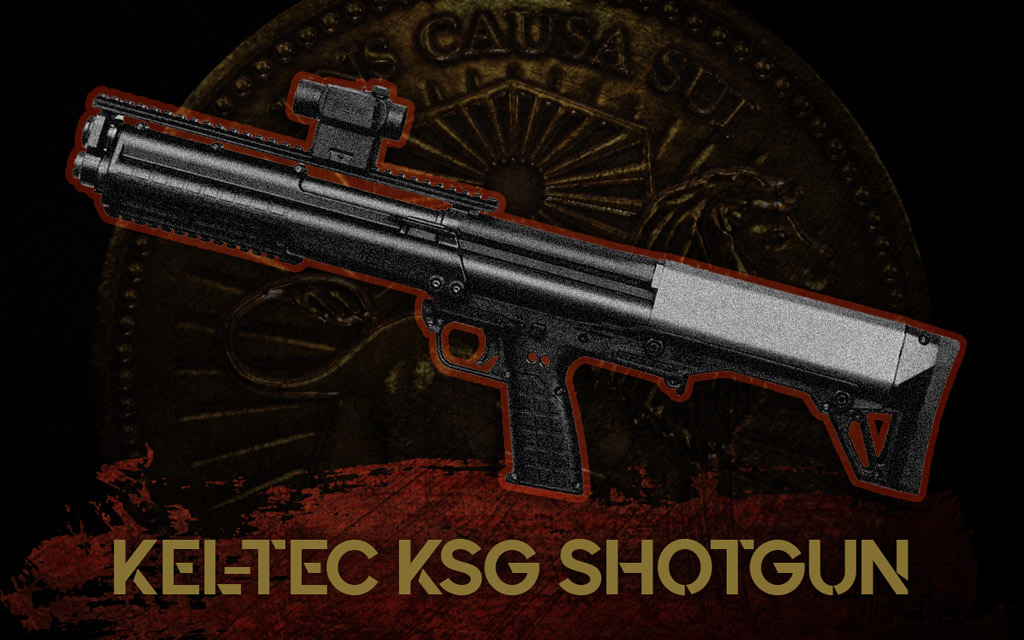 In the first film, some of the Russian goons are using Kel-Tec KSG shotguns fitted with EOTech sights and an angled foregrip. John Wick later commandeers one for his own use. This 12-gauge pump-action shotgun, manufactured from 2011 to the present, has two side-by-side tube magazines under the barrel that can hold up to fifteen shells.
DTA Stealth Recon Scout Sniper Rifle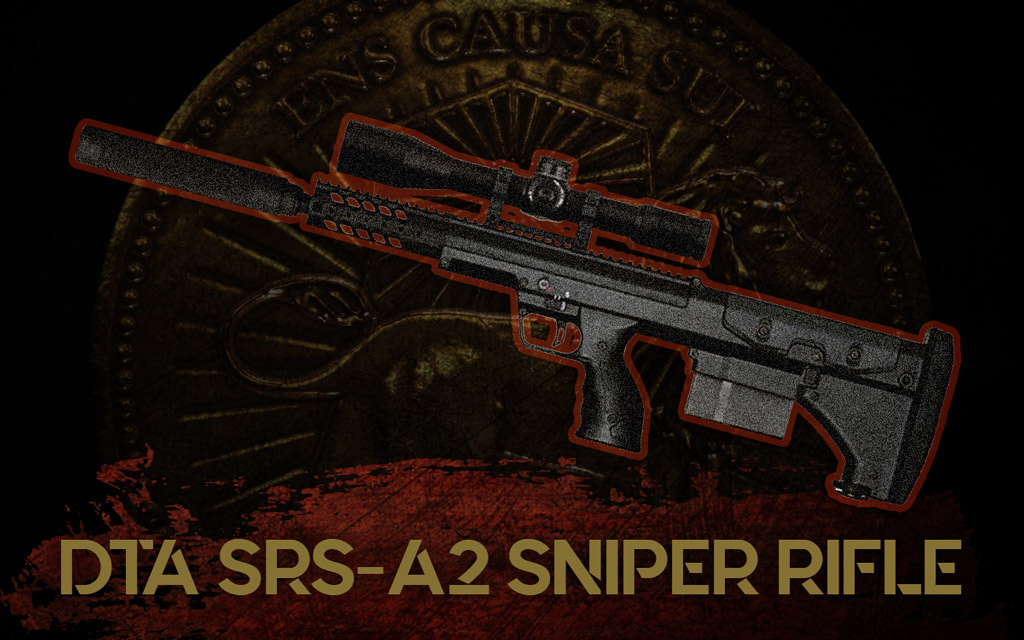 This bolt-action sniper rifle first crops up in the hands of Iosef Tarasov's guard at his safe house. The Desert Tactical Arms (DTA A2) Stealth Recon Scout sniper rifle is also fired by Wick later in the film. Produced from 2007 to the present day, the DTA rifle has a 5-round capacity and chambers .338 Lapua Magnum ammunition.
Guns Of John Wick: Chapter 2
Sig-Sauer P320 Pistol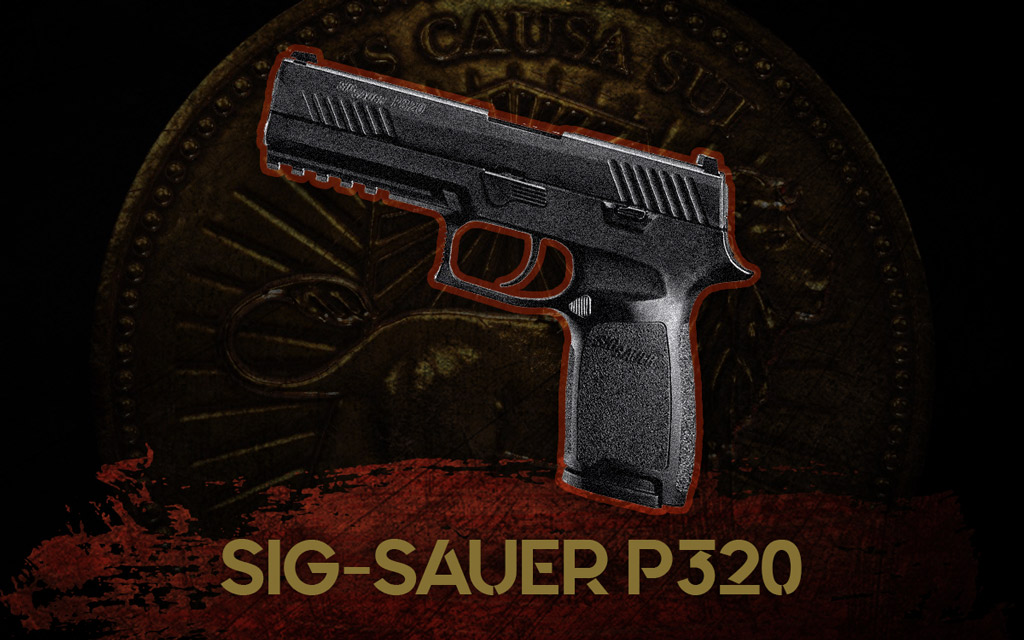 A few of the guards following Ares carry the SIG-Sauer P320 pistol. During the mirrors scene, Wick grabs a couple of them from two guards and uses them before his showdown with Ares. The SIG-Sauer P320 is a striker-fired semi-automatic handgun that has been in production since 2014. It's a 9x19mm pistol with a 17-round capacity and is an updated version of the previous SIG-Sauer P250.
Taran Tactical Innovations (TTI) TR-1 Ultralight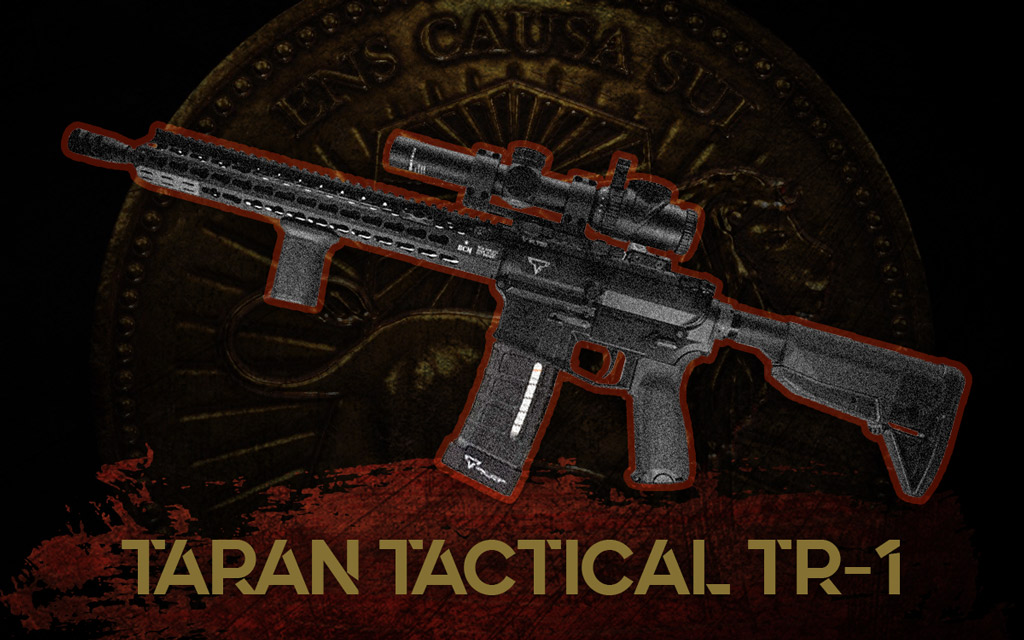 John Wick uses a Taran Tactical Innovations TR-1 Ultralight semi-automatic carbine throughout Chapter 2. It has the following features:
BCM Gunfighter Mod 0 collapsible stock




BCM KMR Alpha 13″ forearm




PRI Compensator




1-6×24 Trijicon Accupoint scope with an RMR on a canted rail




BCM pistol grip and vertical foregrip




Magpul PMAG magazine




14.5″ barrel
Guns Of John Wick: Chapter 3
Taran Tactical Innovations STI 2011 Combat Master Pistol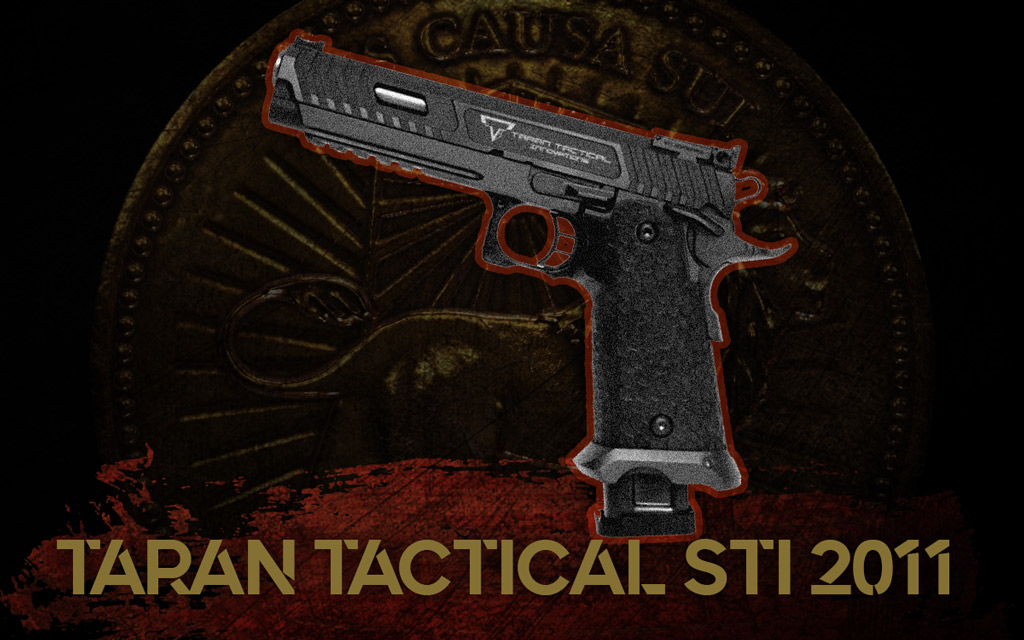 John Wick fires the TTI STI 2011 Combat Master pistol during the Continental Hotel shootout. It's chambered in 9x19mm and was given to him by Charon. Wick had several 22-round magazines to go with the Combat Master.
Glock 19X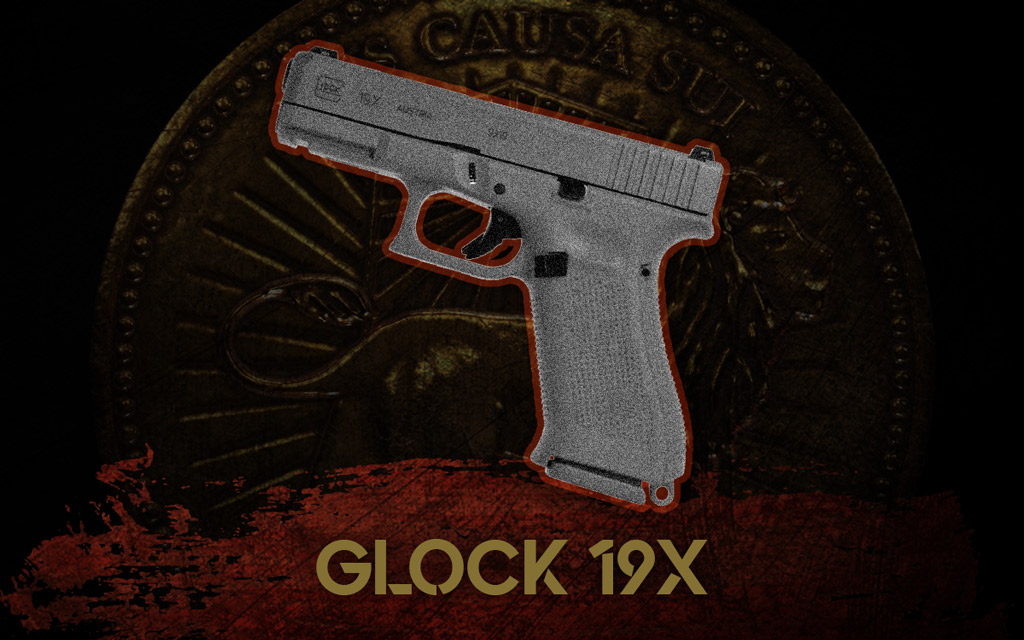 The 19X gets little screen time. Wick uses one in Casablanca briefly, and there is another one that can be seen at the Continental armory. The Glock 19X is a compact pistol chambered for 9x19mm. It has a coyote brown color and has the Glock 19's slide combined with the Glock 17's frame.
Benelli M2 Super 90 Shotgun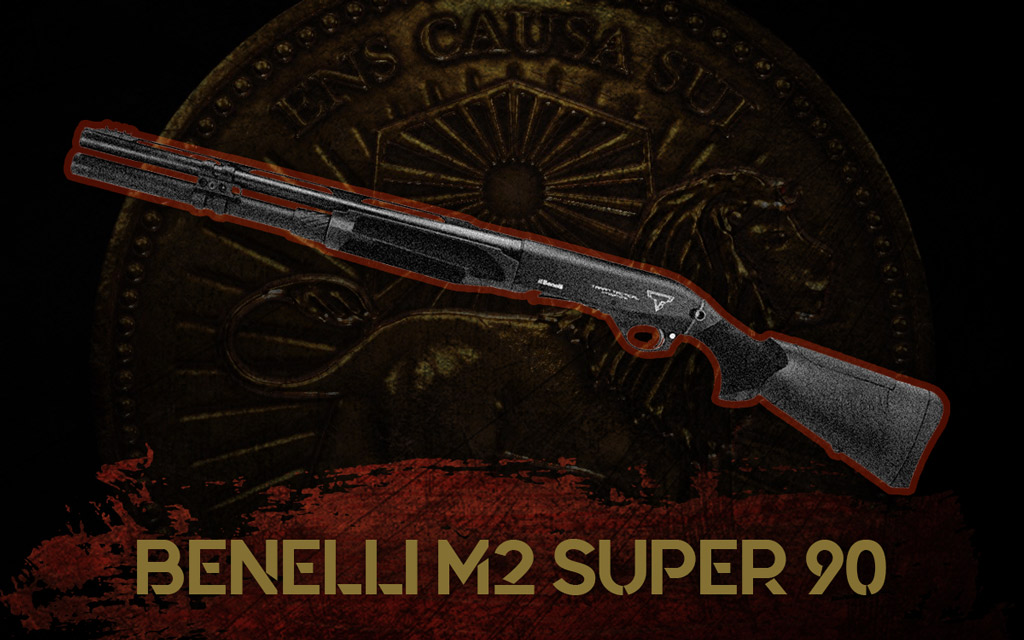 The Benelli M2 shotgun is yet another weapon that John Wick uses during the Continental shootout. These shotguns were introduced in 2005, and the M2 is distinguished from the M1 by the lack of a receiver screw beneath the rear of the ejection port. The M2 also has a somewhat unique foregrip that doesn't fit on any of the other M-series shotguns.
Glock 26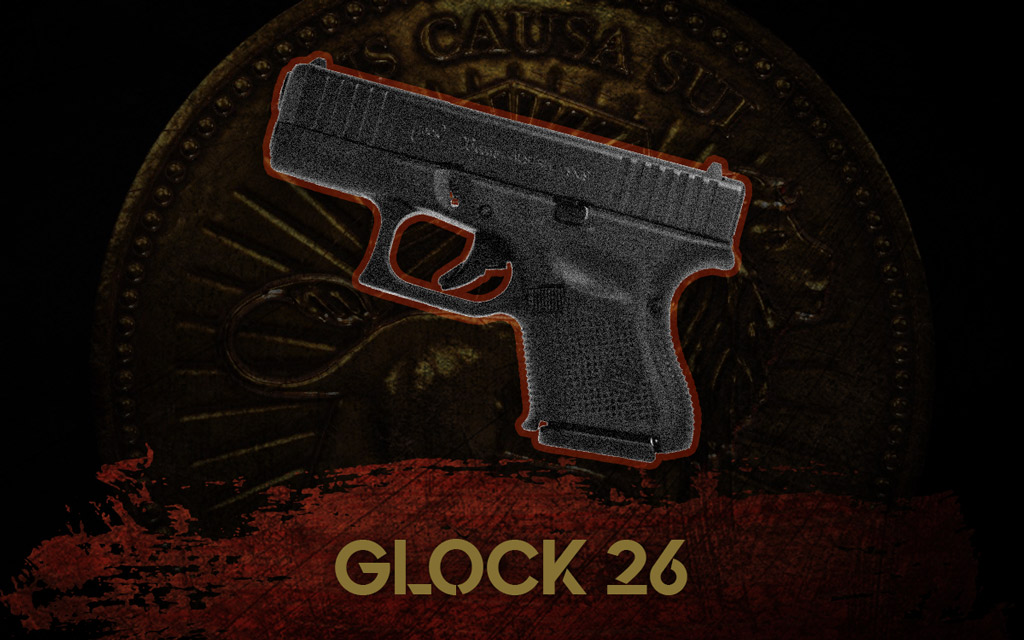 Wick pulls out the compact 9x19mm Parabellum Glock 26 as his backup weapon during the shootout at the Circle 13 nightclub in the first film. It shows up in the case of guns in Chapter 2. And in the final fight, Wick picks up a Glock 26 and briefly uses it.
The Legend Of Baba Yaga
There are tons of guns in the three (so far) John Wick movies. Pistols, rifles, and shotguns—all expertly handled by John Wick—add up to tons of fun for moviegoers. But despite all the gunplay and stunts, some of the best scenes do not even involve loud guns or crashing muscle cars. Actually, pencils and books take center stage to add variety to the killing.
Early in the films, Wick's lethal reputation is founded on the story that John Wick once killed three men in a bar with a pencil. Foreshadowing becomes reality when two guys attack Wick in the second movie, and he dispatches them neatly with a standard #2 pencil.
In John Wick 3, the former assassin stretches his ingenuity from pencils to books by using a library book to snap the neck of a taller rival assassin. This establishes John Wick as a versatile equal opportunity killing machine, truly a man capable of killing with anything close at hand. It may seem like a lot to ask, but if you can suspend your disbelief momentarily and relax into the beautifully lethal Katas of the series, John Wick will make you believe in the legend of Baba Yaga.