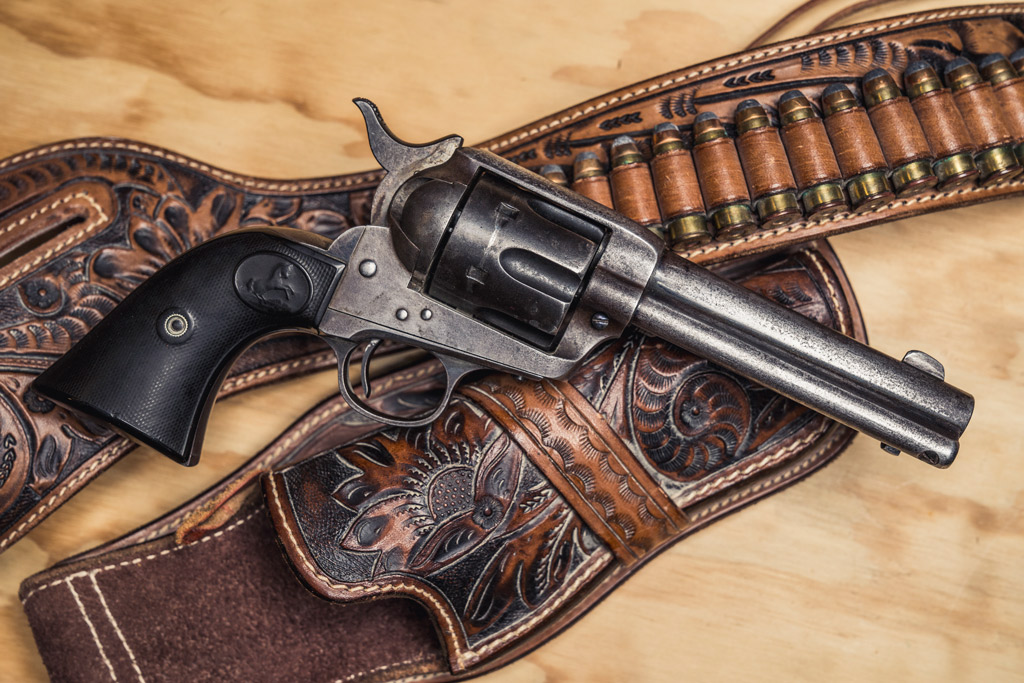 Guest Writer: Kenzie Fitzpatrick
So You Want To Be A Cowboy (or Girl) Action Shooter?
Out of all the shooting competitions I have done in my life, cowboy action shooting is the most fun I've ever had. Getting started with the Single Action Shooting Society (SASS) can feel challenging, but I can promise you it's not as hard to get started as you think.
I always recommend that new shooters attend a match just to watch before competing so that they know what to expect. One day, at my home range, I walked over to watch the monthly cowboy action match going on. A stranger asked me if I'd like to shoot the stage using his guns and ammo. How could I say no? From that moment on, I was completely hooked. From my very first match to today, every cowboy I have shot with has offered me their tips, guns, and gear. I am truly thankful for the generous community cowboy action shooting has. I've been given a lot and I can tell you, I can't wait to pay it forward and let others use the gear and knowledge that I have. For a complete guide on SASS, check out the handbook.
Starting at the most basic level, you need to get the guns to shoot a match and then worry about the rest of the gear later. 
From beginning to end, here's how I got myself fully locked and loaded on shooting cowboy matches:
Cowboy Action Shooting Pistols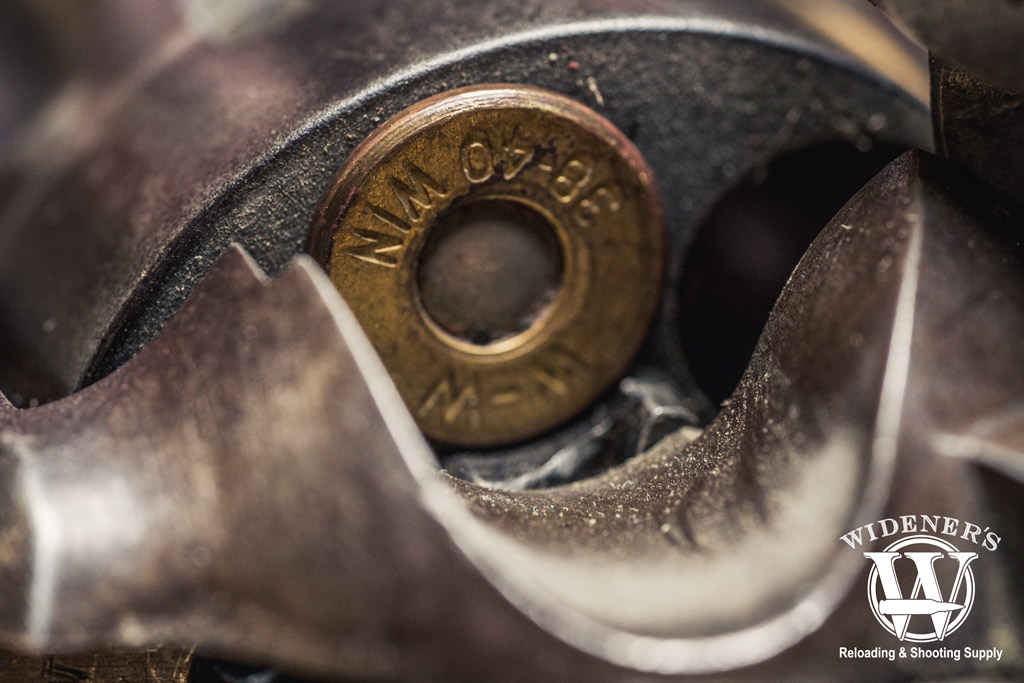 To shoot a match, you need a pair of pistols. Cowboy action shooting (CAS) requires two pistols to be shot per stage, but only 5 rounds loaded per pistol. My favorite part about CAS is that there are so many categories and types of guns that you can use, there's something for everyone.
Cowboy Action Shooters are divided into six basic categories:
Modern

Traditional

Frontier Cartridge

Duelist

Gunfighter

Frontiersman
I got started with a set of .38 special Ruger Vaquero's. Depending on what you're looking to shoot, you can choose .32 caliber or larger with non-adjustable sights, adjustable sights, use black powder, .36 caliber or larger percussion pistols, and many more depending on the category.
Cowboy Action Shooting Rifles
The next gun I picked up was a brand new lever action 1873 Uberti short rifle. The rules for the rifle is that it must be any lever or slide action, tubular fed, exposed hammer rifle or carbine manufactured between 1860 and 1899, or any reproduction thereof. The barrel must be over 16" in length and no box magazines or rifle calibers such as .30-30 or .38-55 are allowed. Only original or replica style open iron sights or tang mounted peep sights of the 1860 to 1899 period are allowed.
Cowboy Action Shooting Shotguns
I was lucky enough to buy an already gunsmith tuned SKB 100 12 gauge side by side shotgun when I got started. This Japanese made gun comes in a variety of models and isn't too difficult to find on the market. There are a lot of options out there you can use such as a pump action, side by side, or even a lever action shotgun.
Here are a few guidelines on choosing your shotgun:
Shotgun typical of the period from approximately 1860 until 1899 without automatic ejectors, with or without external hammers.

Single or double triggers are allowed.

Lever or slide action single barrel tubular feed, exposed hammer shotguns of the period are allowed, whether original or replicas.

The bore must be no smaller than 20 gauge, but no bigger than 10 gauge.

The barrel length for the shotgun must be over 18" in length.
There are other rules in the handbook on the type of ammo that can be used as well as a limit on only being able to load 2 rounds maximum at a time.
Set Up Your Cart, Bring A Stool & Snack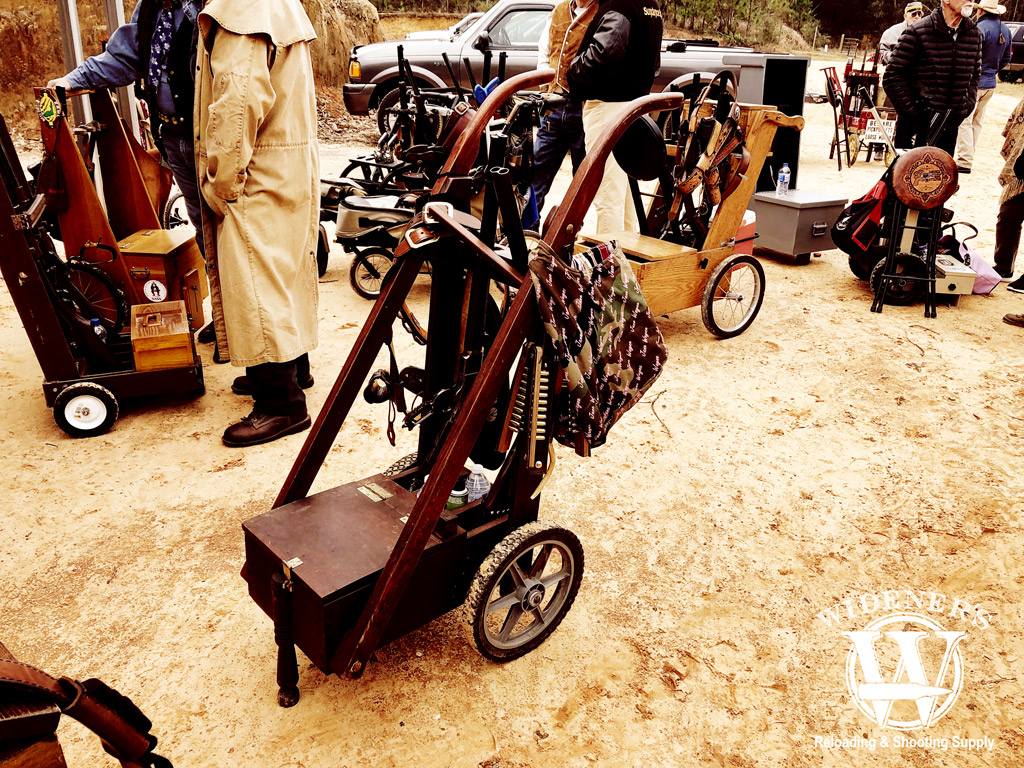 There are way too many guns and too much gear at a CAS stage to be able to haul everything around in a backpack. Before I found CAS, I used a folding sports wagon to hold everything. If you have the money for it, I recommend getting a Rugged Gear cart since they are lightweight and collapsible.
One of my favorite things to do at matches is to look at everyone's carts. There are a lot of custom cart builders out there, or you can always build your own depending on what gear you need to carry around. There are many options, plan ahead and decide if you want a built-in seat, need carry a small cooler, or want to build a take-off ammo box, etc.
One thing you want to invest in before even going to a match is a stool to sit on. Cowboy matches are about working together to prep the stage after each shooter completes a stage, a slow to deploy folded armchair is not something people use. It's also extremely difficult to sit down on safely with all your gear and guns on. The best thing to buy is a tall, lightweight bar stool.
Most monthly CAS matches do not break for lunch or snacks, so it's all about being prepared in the moment. You are going to need a snack or a drink while you are at the event. Plan on packing a light cooler with water and sports drinks, and bring nuts, crackers, or whatever you need to keep your energy up.
Choosing Your Leather Rig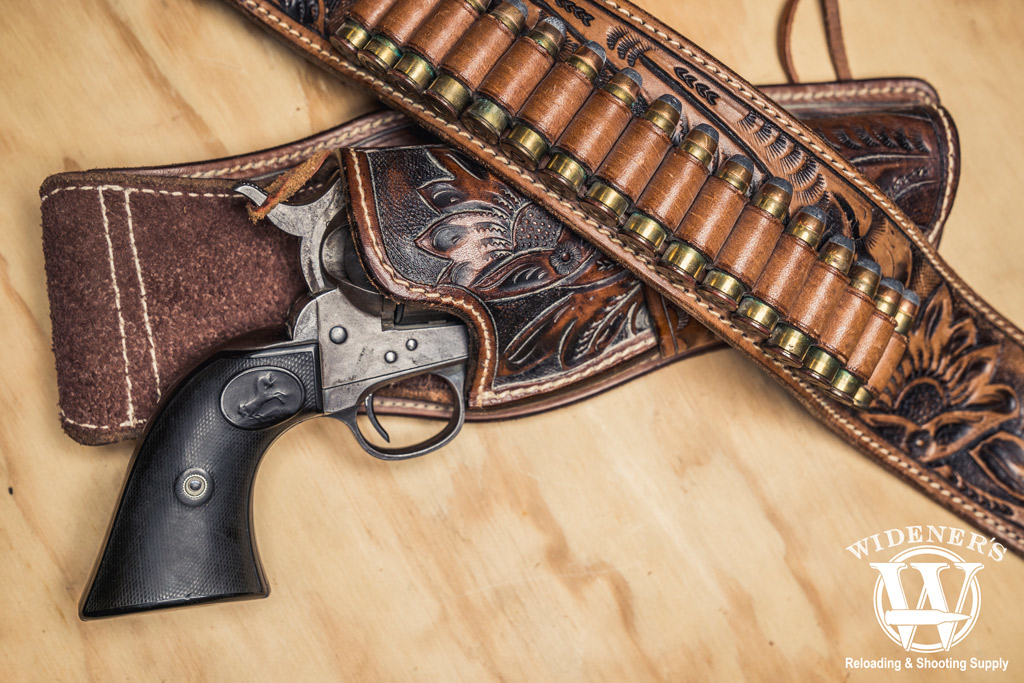 It took me an entire year of shooting to find an affordable leather rig, everything I have done to get started, I have done on a budget. The absolute best starter rigs are Mernickle and Kirkpatrick leather belt and holsters. The leather you absolutely need for every match is a wide belt, two holsters for your pistols, and a shotgun belt (or slide to put on your wide belt). What's not necessary to have, you will eventually want to get a slide with loops to fit about 5 spare rounds of ammo on. This is for reloads on a stage or any rounds you miss, jack-out, or forget to load (yes, it happens).
Reloading Shotguns
Your two options for holding shotgun rounds are a separate belt from your shooting belt that goes below your belly button and above your shooting belt, or a shotgun slide with at least 6-8 loops on it that you can slide onto your shooting belt with your holsters. I recommend a separate belt for many reasons. When you're shooting a competition, if you have a tall torso or are moving around, shotgun loads that are on your waist can fall out easier and they are further down to grab.
In larger matches, you can end up with a 6+ shotgun stage meaning at the minimum you will need 6 rounds to clear all the plates so a slide can get really wide breaking your pistols up even further. I just found a barely used Mernickle leather belt, two brand new holsters, a shotgun belt, and two ammo slides for $225 on the SASS Wire Forum. You don't have to have anything super fancy or get something brand new to get started, but you do need something.
Gunsmithing Work
Gunsmithing is where the fun really comes in. As I mentioned before, I bought my shotgun that already had been worked on by a gunsmith.
A cowboy action shotgun needs to be smooth enough that when you unlock the barrel, it opens quickly with only one hand on the gun. You want the chamber to have a bit of work done to it to allow for shotgun loads to fly out with a bump on the shoulder. You may want a newly upgraded trigger or lighter trigger pull added to your firearm, among other performance-related things.
Choosing Your CAS Rifle
One of the recommendations I was given when I bought my rifle is to learn to shoot it as-is before making any modifications. This helped and prepared me to learn how to lever it, pull the trigger properly, and really learn the mechanics of working a lever action rifle. I eventually got a short stroke kit put in so my lever only opens half the distance it used to. This cuts down a lot on the time it takes for another round to be put in.
I also had a larger sight put on since targets in cowboy action shooting are all steel, I focus a lot on my front sight for a "bullseye" shot. My pistols took 6 months to be worked on because of a factory timing issue, but I have noticed a huge difference in my shooting after going from stock to slick action pistols.
I had my Vaquero's short stroked similar to my rifle so I only have to cock my pistols halfway, lightened the trigger pull, had a lower hammer spur put on (to be able to shoot one-handed easier), added new springs, and more. When you get into the sport, you will find a lot of helpful folks who do this kind of work.
Ammo & Reloading Equipment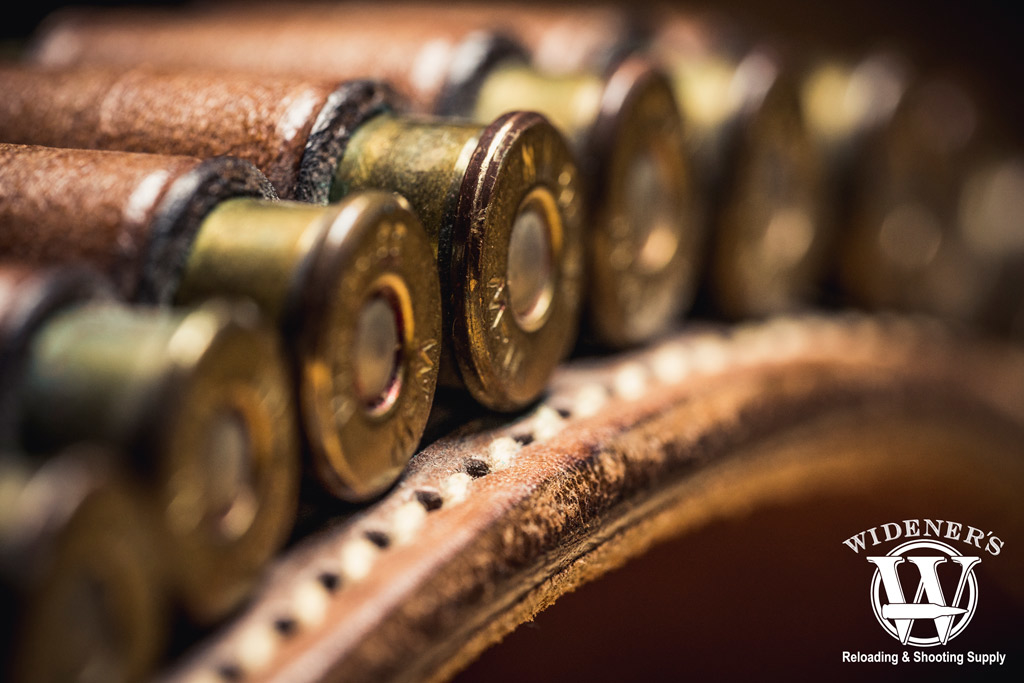 If you are already reloading, or are looking to get into it, a single press can get you through, especially if you're shooting the same caliber in your pistols and rifle. For shotgun ammo, I shoot AA low noise, low recoil 12 gauge shotgun rounds from Winchester. If you get lucky enough to find someone trustworthy to make affordable CAS ammo for you, I would go that route.
Reloading takes a time commitment, you may have to decide if you would rather spend your time shooting more events or reloading ammo. For example, my Uberti rifle rounds have to be a certain specific length or they will double feed. I'd rather buy them from a trusted source than spend my time at the press with a caliper measuring each round. I typically buy .38 special reloaded rounds to use in my pistol. You will learn about so many wonderful vendors and craftsmen as you're on the cowboy trail, it's a community that has an amazing amount of talented people in it. 
Clothing & Accoutrements
As you begin shopping for cowboy shooting clothing and other items, keep in mind there are always vendors that travel to state matches. The first thing to get yourself is a good ole' cowboy hat and a pair of cowboy boots. The different CAS categories require different styles or accoutrements, you'll pick up things along the way such as pins, bandana, spurs, roping cuffs, and more!
One thing that's different from most shooting sports is that your hearing protection needs to earplugs ear plugs or some other sort of plugs because a headset won't fit over your cowboy hat. I found a custom earplug maker at a shooting competition and I will never buy another headset, they are so comfortable and are molded to fit my ears perfectly.
Are You Ready To Shoot CAS?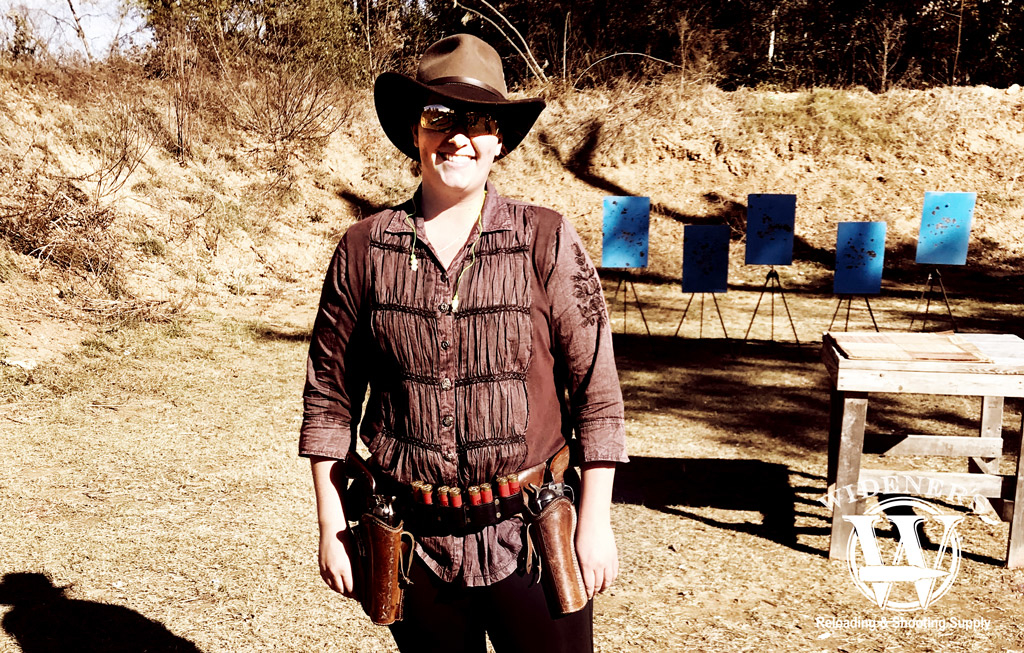 I know it seems like a lot of items to get going, so plan ahead, start small and borrow where you can. It took me a full year to find my guns, get the ammo figured out, fix up a gun cart, find authentic clothing, get the gunsmithing done, and find the used leather. I borrowed so many items for months from so many different people, that's what the CAS culture is all about.
If there's one thing I want you to know about Cowboy Action Shooting, it's that almost everyone you meet is so excited you are there, joining in on this sport we all love so much. People like me, who have been shooting for a while, have back up guns, carts, leather, and more gear than they know what to do with. I can tell you first-hand how generous everyone is, I can't wait to pay it forward and let others use what I have.
Cowboy Action Shooting Needs You
Cowboy Action Shooting is still a growing sport, but it's one that needs support from the larger community now more than ever. I have met and shot matches with top shooters as young as 15, and as old as 82. When I first started, I didn't realize how special the community was that I was a part of. My SASS number is 106,410, which I received in November of 2017. This is an extremely small number compared to the population of the shooting world.
I hope to be an ambassador for the sport and continue to educate people on how to get involved. Your biggest resource other than the SASS Wire Forum is the SASS Guns and Ammo Facebook page. If you are a female, there is a specific group called Ladies of Cowboy Action Shooting (LOCAS). My member number for LOCAS is 501 so it is a smaller population of women shooters. The purpose of these groups is to ask as many questions as possible. You can also connect to some of the best folks in the world. Remember to have fun and enjoy the cowboy way!
To Become A SASS Member
The SASS Wire Forum might be the best place to pick up just about everything you need to get started in Cowboy Action. Typically, you won't need membership to SASS right away, unless you are shooting a state competition or other large match. However, you do have to have a membership in order to buy and sell items on the Forum.
To apply for a SASS membership, go to the SASS website, click join now, and fill out the application. When you submit your application, you also submit your top three choices for a shooting alias name. Before submitting, search the alias names to find out if it's already taken or is still active. Once you're approved, you will receive an email back with what your alias is or can be based on what you submitted. Then you can create your account on the Forum and look for all of the guns and gear needed to shoot!
Editor's note: Be sure to also check out Kenzie's guide to Shooting A Cowboy Action Stage.