By Guy J. Sagi
A cutting-edge breed of the world's most powerful rifles has reached muzzle energy levels and distance figures once thought impossible for small arms. Need to hit a target greater than 1,000 yards away? You won't even break a sweat shouldering one of these modern rifles to get the job done. The improved science behind the cartridges these guns chamber is only part of the story, the other half includes improvements in engineering, materials and market availability. 
The performance isn't exclusive to military and law enforcement firearms or bolt actions, either. There are plenty of high-performance options available in the civilian marketplace. However, participation may require you to have deep pockets or a wealthy uncle who's involved in private military contracting. Either way, here are a dozen of the most powerful rifles available to civilian shooters ready to explore the sport's upper limits.
The .400 Club
They may be smaller in size than the .50 BMG, but the .408 Cheyenne Tactical and the Barrett .416 are in a league of their own. The cold bore ballistics of these two rounds is impressive. You could argue that you really don't need anything more than a 300gr bullet to get the job done, and you'd be right. Hitting targets at 2,000 yards with the .408 is exciting, but you can easily push the effective range out to 2,500 yards with the Barrett .416.
Powerful Rifles: CheyTac M200 Intervention .408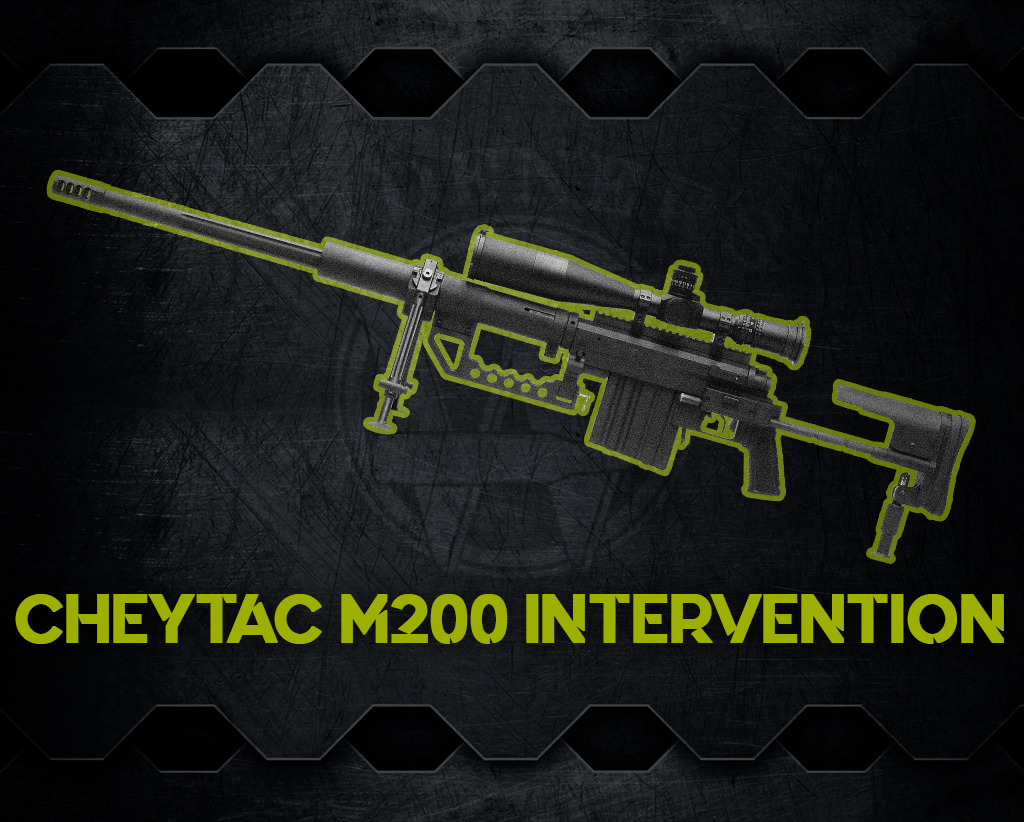 Many shooters are not familiar with the Cheyenne Tactical name, yet, but the company pioneered a .408 CheyTac cartridge that extends the ability of a bullet to carry energy downrange—despite a slightly thinner waistline. This bolt action comes with a seven-round magazine and overall length of 56 inches. Total weight of the firearm is 31 pounds and you can anticipate bullet energy at the muzzle to average somewhere around 8,300 foot-pounds. What's the MSRP? The CheyTac M200 will set you back about $12,000 depending on features and options.
Barrett M82A1 .416
The M82 launched Barrett Firearms to the forefront with the .50 BMG chambering, but this subtly updated version of the rifle is also available in .416 Barrett. This cartridge manages to launch a projectile with 9,300 foot-pounds of energy, or thereabouts, landing it solidly in this list. It's trim profile also improves velocity at long distance. Overall length of this rare semi-automatic member of this dozen is 57 inches, with the barrel accounting for 29 of them. Weight comes in at 32.7 pounds and it ships with a 10-round magazine. Pricing for the M82A1 starts at $9,300.
Barrett Model 99 .416 – Most Powerful Rifles
When chambered in .416 Barrett the company's bolt-action single-shot bullpup gets a slight theoretical muzzle energy margin over its auto-feeding sibling. Barrel length is 32 inches—three more than the 82A1—and it still weighs less at only 25 pounds. Not a bad option for a heavy-hitter at only $4,272. 
The Big 50 Cal
We've arrived at the big .50 BMG, and all the rifles that follow chamber the hulking cartridge originally designed for machinegun use. Some call it the "Sledge Hammer", others just refer to it as the "Fitty." Either way, you don't want to be on the receiving end of one of the world's most powerful rifles. You can expect these projectiles to carry somewhere around 13,000 foot-pounds of energy at the muzzle in each firearm, depending on specific load, atmospheric conditions and a host of other factors.
Barrett Model 82A1
Common sense indicates this semi-auto's gas operation soaks some velocity/energy from the bullet before it leaves the barrel. It's not unheard of for that rule to bend, though, so keep that in mind. This rifle's physical specs in .50 BMG are identical to its .416-chambered fraternal twin. Cost-wise, options for the .50 Cal version start at just over $9,000. 
McMillan TAC 50
You've likely heard of the McMillan, it's the rifle used to capture the world's longest confirmed shot in 2017 in Iraq, by a Canadian sniper. It's earned it's stripes as one of the world's most powerful rifles, on and off of the battlefield. The rifle tips the scales at 26 pounds, has a barrel length of 29 inches and the bolt action has a 5-round magazine. Several different versions are available. Pricing options begin at around $10,500. 
Barrett Model 95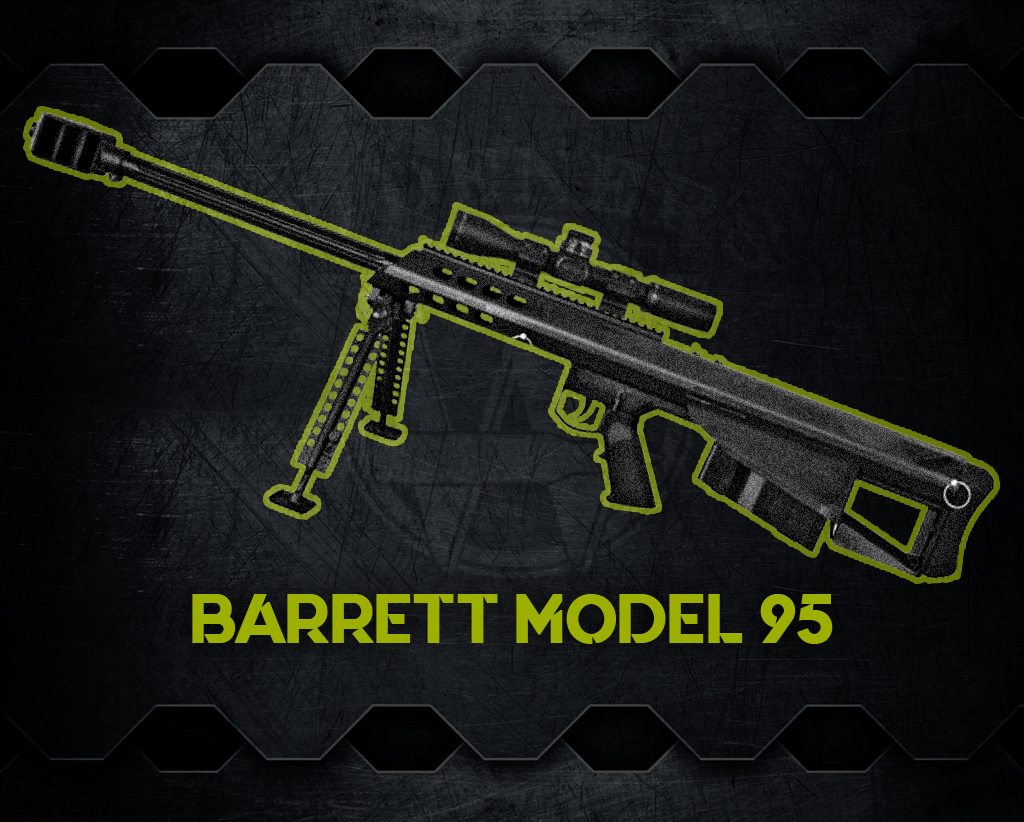 This bolt-action rifle is also in a .50 BMG chambering and ships with a five-round magazine. Barrel length is 29 inches, it weighs 23.5 pounds, and overall length 45 inches. MSRP pricing for the Model 95 is $6,671. 
ArmaLite AR-50A1
Yes, that ArmaLite, the one that brought the Eugene Stoner designed AR-15 rifle to the mass-market. Leave it to ArmaLite to bring one of the world's most powerful rifles to the civilian market. The AR-50 isn't a new gun, but the single-shot A1 version is the latest iteration. You can pick up the AR-50 for an MSRP of $3,359, which includes a sight base, bipod, and complimentary earplugs. The bolt-action rifle has a 30-inch barrel and weighs 34 pounds.
Bushmaster BA 50
The BA stands for…bolt action of course, and Bushmaster builds an excellent one for the money. You can add the BA 50 to your gun safe for the paultry sum of $3,500. Bushmaster manufactures this big-bore .50 Cal with a 30-inch barrel. It ships with a pair of 10-round magazines, weighs 30 pounds, and has an overall length of 58 inches.
Barrett Model 99
The .50 BMG version of this rifle has the same specifications as its .416 Barrett sibling. We give it a slight nod over the Bushmaster due to two extra inches of barrel. That can translate to more muzzle energy, although the over-simplification clouds with rate of rifling, load and a host of other factors. If you want to pick one up, you'll need to put down a payment of around $4,200.
Steyr HS .50 M1
Steyr may be more known for its distinctive-looking AUG assault rifles, but they make an excellent sniper rifle too. The overall length on the M1 model is 54 inches and this rifle tips the scales at 27 pounds. The bolt-action rifle ships with a five-round magazine, has a two-stage trigger and a Picatinny rail system. You could say it's a bargain for a .50 cal, coming in at around $6,500.
Accuracy International AX50
Not long ago the company handed out baseball caps dedicated to this rifle at the SHOT Show that read "Bad Ax" on back. The claim isn't overstated, because it's neutralized terrorists in the Global War on Terrorism from unthinkable distances. Its top billing as one of the world's most powerful rifles is well earned. You too can experience the legendary AI performance for just a hair over $12K. 
The AX50 chambers .50 BMG, has a 27-inch barrel and weighs slightly more than 26 pounds. The bolt-action has a five-round magazine and comes in at an overall length of 54 inches. The company claims muzzle velocity from the rifle is more than 5,000 fps, which gives it something of a hypothetical edge over the other contenders that digest the same cartridge. Its performance in real-world long-distance sniping connections ties it for top billing in our top-10 list.
Barrett M107A1
This is the granddaddy of them all, gets bonus power points for taking the .50 BMG mainstream and deserves a star on Hollywood's Walk of Fame for its appearance in Godzilla and Jurassic Park. It has a 10-round magazine and an overall length of 57 inches. The barrel measures 29 of them and it weighs 28.5 pounds.
It's not just the eldest statesman in this chambering. This bolt action is arguably among the best and most over-engineered firearms on the entire planet. When it comes to taking out material at long distance in Afghanistan and Iraq, this is among our military's first choices—assuming gunships, drones, artillery and Wart Hogs are busy elsewhere. It wreaks havoc, period. Open up your wallet, the Barrett M107A1 will set you back a cool $12,000. 
The Biggest Bang
Horsepower is the gauge vehicle enthusiasts use to measure potential. Muzzle energy is a firearm owner's yardstick and the rough figure employed for our rating, using the longest barrel length available.
Bear in mind, however, raw power isn't the ideal gauge for every situation. A four-cylinder sports car may lose quarter-mile dragstrip heats to big-block eight cylinders, but the ability to corner and brake faster gives it the edge on twisting road courses. Lighter rifle loads like the .223 Rem, 7.62 Nato, and .300 Win Mag may be better suited for specific purposes.
When a projectile leaves a firearm there are also start and finish lines, with distance and obstacles (wind in particular) varying. Overwhelming power when the green flag drops can bleed during the drive downrange, where smaller-diameter versions can retain velocity and take the energy lead at 2,000 or 2,500 yards.
If you're looking for the winning speed at that extreme, for example, the .416 Barrett or .408 CheyTac (Cheyenne Tactical) may be more to your liking. Their bullets remain supersonic out to 2,500 and 2,300 yards, respectively, while the .50 BMG that dominates this list drops below the speed of sound somewhere around 1,500. Depending on bullets and atmospheric conditions, it's highly likely the power race frontrunner at the muzzle is no longer leading the pack when the distance goes past a mile and a half.