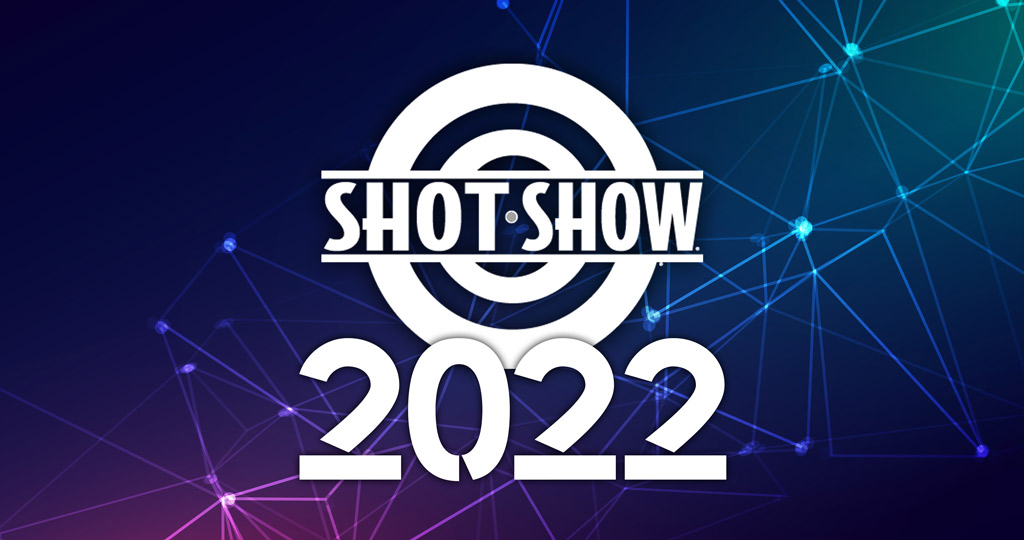 SHOT Show 2022 is finally here. Due to the global pandemic, many exhibitors decided to go digital this year instead of in-person. If you didn't make it out to the Venetian Expo & Convention Center in beautiful Las Vegas, we've got you covered. We promise to cover the most exciting show releases with all the specs listed. You don't have any excuse not to attend SHOT Show 2022. With our guide, you don't even have to leave the couch. Throw a pot of coffee on and get ready to scroll through some amazing new products.
Here are the top new SHOT Show gun releases of 2022:
SHOT Show 2022: New Handguns
Polymer80 AFT Home Handgun Kit
All machining and milling are done in this 100% manufactured Polymer80 AFT Kit, but the fun of assembling it yourself remains. The receiver is complete with the required parts needed to make it fully operational. Versions of the kit also include different barrel options. It can be built out into a PFS9 or PFC9 pistol. You have full control over customizations and the DIY process.
No hand tools are needed and this kit comes serialized. Meaning you'll have to purchase it through an FFL. It comes with features you would expect on a high-quality pistol: ambidextrous thumb rails, double undercut trigger guard, and Picatinny accessory rail. The PTFX texture pattern and 1911 grip angle allows for a secure hold in any environment.
Smith & Wesson CSX Pistol
I have a feeling this is going to be a popular model at the S&W booth for SHOT Show 2022. Smith and Wesson is determined to maintain their dominance in the concealed-carry arena with this new micro-compact pistol. The 9mm Luger-chambered Smith & Wesson CSX features a classic steel-alloy design. This is a hammer-fired system that's first in its class with the highest magazine capacity. 
It comes with 10 and 12-round magazines. Both with low butt-plate profiles to prevent printing. Its 18-degree grip angle features a removable textured polymer back strap and textured front grip. Metal alloy with a matte black finish and stainless steel slide and barrel with an Armornite® finish gives this pistol a stealth professional look. The flat-faced trigger has a short pull and reset, allowing for consistent accuracy.
Kimber R7 Mako Pistol
Through extensive research, Kimber asked gun owners and current customers what they wanted to see in concealed-carry. From their exhaustive surveys, they gathered enough requested specs to create the R7 Mako. It features a capacity of 13+1 with an extended magazine or an 11+1 with a flush-fit magazine. There is a bi-lateral magazine release on either side and ambidextrous slide releases.
Features that make the R7 Mako a cut above the rest are the hi-capacity magazines, co-witnessed tritium night sights, and an optic-ready serrated slide. Kimber brings this new design to the market with the needs of professionals and amateurs in mind.
Springfield Armory SA-35 Pistol
Don't call it a classic! Springfield Armory's SA-35 is an attractive all-steel 9mm handgun that may look familiar to you. For those in the market for a Browning Hi-Power, this is an attractive option. In a market overrun with polymer frames, an all-steel chassis is a rarity. Think of this as the throwback pistol of 2022. You can rock this in your shoulder holster, wearing your Hawaiian shirt while listening to Jan Hammer in your Porche 911.
With wood-checkered grips,  a forged frame, slide, and cold hammer-forged barrel, the solid construction will make many enthusiasts happy. This pistol comes with a standard 15+1 flush-fit magazine. For those wondering, yes, legacy Hi-Power magazines fit too. This all-steel "classic" pistol is a bargain at $699 MSRP.
Taurus GX4 TORO Pistol
Taurus GX4 is a micro 9mm pistol with no manual safety to snag when drawing from a holster. The GX4 Torro is the same gun, with an optics-ready cut slide. Fear not lefties, the magazine release is reversible, however, the slide release is on the left side of the gun only. The GX4 features a comfortable and well-contoured textured grip. The back strap can be replaced with a larger option that comes with it.
It has a flat Glock-style single-action trigger with a trigger safety blade. Taurus GX4 also includes a striker block and visual round-in-chamber indicator as safety features. It comes with two 10+1 round magazines. Overall, Taurus is out to win your loyalty with its limited lifetime warranty included with this gun.
Smith & Wesson M&P 10mm M2.0 Pistol
The good ol' boys (and gals) at Smith & Wesson, have added 10mm chambering to their M&P line. This magnum-power cartridge addition fits nicely with their line of quality handguns which are some of the most respected in the industry. The M&P 10mm M2.0 has several options for sights, including optic/suppressor height sights. This pistol has standard slide and optic-ready slide options with a removable polymer plate that comes off quickly.
The optic ready slide is compatible with many manufacturers' optics using a base plate adapter. The slide and barrel are both Stainless Steel with Armornite coatings. holds 15 rounds. It comes with standard 15+1 magazines and manual thumb safety options are available. Like other pistols using the M&P full-size frame, there are small, medium, medium-large, and large palm swells to give you the perfect grip.
Volquartsen ENV 22LR Pistol
You'll be green with envy if you don't get your hands on the new ENV 22 LR Pistol. This pistol is the most fun you can have plinking at targets and varmints. It uses standard Ruger 10/22 box rotary magazines. You can also get extended magazines for compatible use. A light-weight carbon-fibered barrel with a steel sleeve goes up to the receiver helps keep the weight down in the front. It has a Magpul MOE-K grip and SB Tactical pistol brace. The foldable brace has a velcro strap for the forearm that adds stability. The trigger pull weight is 1.156 lbs, making for a crisp, fast break. This pistol comes with a 6" or 9" barrel option.
​​Trailblazer Pivot Pack9
There is definitely a cool factor to the 9mm pistol-caliber carbine (PCC). The way to deploy this gun is to pivot the top half of the carbine towards the rear. In other words, it spins! The shoulder stock collapses in; drastically making it much shorter. It is less than 21 inches when folded down. The magazines are GLOCK® compatible and a spare one can be stored in the stock. There is a standard Picatinny rail to fasten your optic of choice on top. The 16″ steel barrel is threaded with a 1/10 inch twist. It weighs about 5 lbs overall, making it perfect for the urban jungle, or to take on the trail for overnight camping.
New Shotguns 2022
Kalashnakov USA Chaos 12-Gauge Shotgun
The Kalashnikov USA Chaos prototype looks like it came straight out of a dystopian Mad Max desert landscape, but don't let its steampunk charm dissuade you. The curved bird-head style of grip is reminiscent of other CQB-style shotguns. The barrel is 14-inches and the overall length is 26-inches. The AK-pattern KS-12T shotgun is the foundation for this new semi-automatic.
The scattergun is gas operated and draws its power from 5- or 10-round magazines. When putting a completely loaded magazine in the receiver, you must lock the bolt in the open setting. However, you can reload this gun with the bolt closed. Stay tuned to the Kalashnikov USA website to find out release dates and pricing for this gun.
SHOT Show 2022: New Rifles
Springfield Armory Hellion Rifle
The name says it all. Springfield Armory Hellion is a mean bullpup design, meaning it's compact despite the 16" barrel. This gun is based on the Croatian VHS-2. It's chambered in 5.56 caliber and uses standard AR-15 magazines. It comes with a 30-round Magpul® polymer magazine. Like other bullpups, the fire control is towards the back and the trigger is in the front. This allows for the design to be a lot more compact without extending the barrel length.
You can switch the ejection port from left to right and the bolt release is ambidextrous. A Mod 3 pistol grip is included that can be switched out for any AR-15 pistol grip. A gas block adjustment knob is in the front with two settings. N for normal and S for suppressed. Once you get used to all of the controls, shooting a bullpup-style rifle feels quite intuitive. The Hellion design is based on tactical prowess, it's quick and easy to use in the heat of battle. 
SIG SAUER MCX-SPEAR Rifle
Sig Sauer is offering their own commercial version of the modern battle rifle with the MCX-SPEAR. Chambered in 6.8 x 51 (.277 Fury), the rifle is almost identical in spec to their NGSW program submission. 6.5 Creedmoor and 7.62 Nato chamberings are also available. It features a 16" barrel and new technology for the modern battlefield.
This special first-run offering includes the Sig SLX suppressor that reduces gas blowback. It features rear and side non-reciprocating charging handles, a 6-position folding stock, a 2-stage match trigger, and ambidextrous fire control, bolt-catch, and mag release. An adjustable gas block for suppressed and unsuppressed fire. It is sure to set a high bar as a leader in its category.
FN 15 TAC3 Rifle
Meet the Swiss-Army knife of rifles, the FN 15 TAC3. You can use it for a wide variety of tactical operations – hunting, target practice, home defense, and range fun. The charging handle and selector switch are ambidextrous. The Tac3 is available in three colors from FN: flat dark earth, black, and gray. The receiver is beefy and FN high-pressure tested it.
Built on a standard AR MIL-SPEC foundation, these are quality, mid-length, direct impingement rifles. They feature a standard six-position stock and M-lock rail system with QD attachment points. The famous FN barrel is chrome-lined, cold hammer-forged, 1:7 twist, and fully free-floated. It has a need to feed .223 ammo with its MIL-spec trigger. The FN 15 Tac3 is available for commercial and law enforcement use at an MSRP of $1,799.
Bergara MgLite Rifle
The Bergara MgLite rifle weighs in at an eyebrow-raising 6.7 Lbs. That means with an optic, you have a precision rifle weighing less than 10Lbs. Impressive to say the least. This is thanks in part to the XLR element magnesium chassis the precision rifle is built around. The light-weight rifle comes chambered in four options, 6.5 Creedmoor, 6.5 PRC, .308 Win, and .300 Win Mag. The CURE carbon fiber barrel (22″ and 24″ options) is match grade and guaranteed to produce groups of 1.0 MOA or less at 100 yards. 
Bergara has built premier-level rifles before, but not to this level of quality. The MgLite rifle introduces a new standard of quality for the company, and the gun industry at large. Depending on your selected caliber, the rifle ships with a 5-round magazine. It features a TriggerTech frictionless release trigger and an adjustable carbon fiber grip. The rifle had a Cerakote finish, carbon fiber folding stock, and is compatible with all Remington 700 style scope mounts. 
Marlin Model 1895 Rifle
It's a Marlin, but it's also a Ruger. Let me explain. Ruger acquired Marlin in September of 2020 during the Remington Outdoors bankruptcy. All Marlin brand rifles produced by Ruger feature serial numbers with the "RM" prefix. Either way, if you're in the market for an American-made lever-action rifle with a custom touch, this is it.
So far, things are off to a good start with this re-launch of the classic Marlin brand. The receiver, lever, and trigger guard are CNC machined from 416 stainless steel. The 19″ barrel is made of 410 stainless steel and cold hammer forged. This is the first time a Marlin rifle will come from a production factory with a threaded barrel, which makes attaching a muzzle device pretty easy. Marlin builds the rifle to strict tolerances to ensure longevity, accuracy, and extremely precise barrel rifling.
The trigger is very flat and consistent when engaged. The grey laminate stock feels sturdy and easy to grip thanks to aggressive checkering. The rifle is chambered for .45-70 Govt and holds six rounds. The rifle features a Picatinny rail system with an enlarged rear ghost ring sight. There is a tritium fiber optic in the front for high visibility low light shooting. That's a lot of "Yee-Haw" for only $1,399 MSRP.
SHOT Show 2022 Final Thoughts
With new releases of guns and ammo happening every year, we hope to satisfy your curiosity until the next SHOT Show. We know that viewing products digitally this year (like last year) is still new to many of you. However, it is our goal to make sure you have access to the newest releases. That way, when you do go out to the gun store, or range you won't be disappointed. Don't go too far though. Keep in touch with us through our email list to find out about future product reviews and new releases.